Decoding veterinary compensation in 2022: What to look for (and how IndeVets differs!)
Posted on: October 5, 2022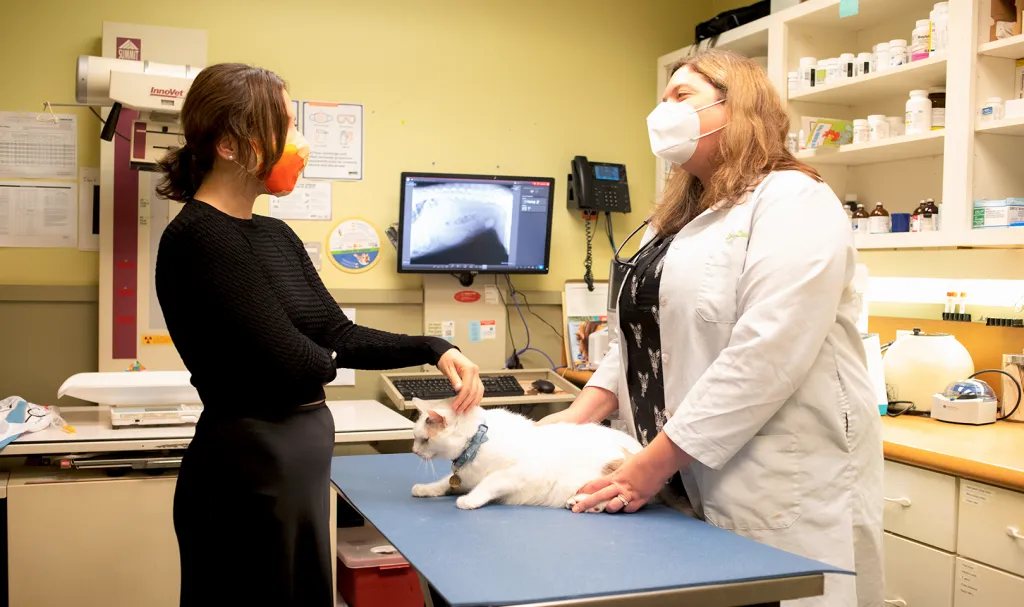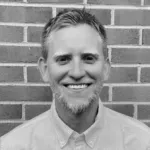 IndeVets co-founder Dr. Andrew Heller explains the different compensation models available to veterinarians, what to look for when accepting a job offer, and the questions you should always ask.
When I chat with veterinarians applying to join our team at IndeVets, the one big question on their minds is, "How much will I earn working as a relief vet with IndeVets?"   
Since compensation is much more than a vet's base pay, this article provides an overview of the three key elements to total compensation — salary, benefits, and signing bonuses — in the veterinary industry today, along with the way we structure it at IndeVets.   
Veterinary salary structures
Before I get into specifics, I would like to take a moment to share how compensation in the industry at large tends to work.   
Associate veterinarian compensation
When you work as an associate for a private or corporate practice, there are generally three ways to be compensated.  
1. Pro Sal
The first common pay structure is "pro sal." According to the AVMA, about 35% of doctors are paid using this structure. 
Doctors are paid a base salary and then given the opportunity to earn additional compensation once a certain percentage of the revenue from services they provide ("production") exceeds their base pay.  
It's important to note that production is calculated differently from practice to practice, and certain charges (preventatives, medication refills, food, and other services) may not count towards production.  The rules are set at the time you join the practice.  
The chart below illustrates how a base salary of $100,000 per year, with a 20% production bonus, can remain flat or result in a bonus should your production exceed expectations. As you'll see, if your revenue was LESS than the expected $500,000, you would still earn $100K, assuming you have no negative accrual from a previous period to recover first. Year 2 in scenario B illustrates how negative accrual can sometimes "clawback" money when you don't hit production targets! 
Pro sal comp comparison.
The greatest advantage of this model is that if you're fully booked, working 40+ hours a week, working in a practice that charges appropriately, you should be able to earn similar numbers to the example.   
There are some drawbacks to this model:  
When you are not seeing clients, you are not "producing.

" That means you are not earning any money when you stay late to make call-backs, attend staff meetings, catch up on notes, or when mentoring other doctors. When you're short staffed, it can be tough to stay efficient and maximize your earning potential.  

 

Competition among colleagues can arise.

Production pressure

can create competition between associates to grab patients that need workups and stifle a collaborative culture.  

 

Impact on clinical standards

. Production incentives can also drive competitive people to work more than they intend, see more patients than is optimal, and can even affect your practice standards.  

 

Increased anxiety during slow periods.

When days are slow, it can be stressful to worry about meeting the production quotas necessary to hit goals. In most cases, "negative accrual" can factor in, which means you need to make up for the slow days before benefiting from the busy ones. 

 
Want more clinical and industry news from IndeVets? Sign up here.
2. Set Annual Salary
Vets sometimes prefer this structure because it avoids many of the negatives that come with pro sal or production pay. I've seen full time salaries in small animal general practice as low as $80,000 and as high as $160,000, but it will depend on many factors including region/demographics, level of experience, and standards of the practice.  
The advantage of a salary is that there is less pressure to "produce" and vets often feel more secure knowing what they will bring home that year.  
One major drawback is that it's common to see salaried employees working many hours longer than they signed up for, without additional pay. That 36-hour work week you signed up for can quickly turn into 50. In my experience, I hear more complaints about compensation from veterinarians on a salary versus those on pro sal.   
3. Hourly Pay
The final and least-common structure for associates is hourly pay. Per the AVMA, less than 10% of veterinarians have an hourly pay structure. 
Usually, these arrangements start out when a part-time or relief doctor agrees to increase his or her hours to full-time and maintains the same pay structure he or she originally agreed to. I've seen hourly pay in these situations vary between $60-$90 per hour.  
The big advantage of hourly pay is that you earn more when the day goes long. Many feel it's fairer to be paid for their time rather than worrying about production. In general, hourly employees often receive fewer benefits such as health insurance and 401k contributions, but that will vary. Vacation time may also be unpaid, and hours are not always guaranteed.   
All three of these models are a direct path to the burnout that is so prevalent in the field today.  
Further reading: The Five F's of your perfect job in vet med
Relief vets, also known as per diem or locum vets, working alone in their own business, typically charge their clients, the animal hospitals, an hourly rate or daily rate for each shift. Depending on the type of work, the region, and experience level, I've seen hourly rates start around $60/hour for general practice work and go as high as $300/hour at desperate ER hospitals.   
Many relief vets will charge additional fees for commutes, but will not charge for lunch breaks. Rates are highly variable because some doctors prefer to work at their favorite practices, where they might charge lower rates.  
Others are looking to maximize their pay, and willing to endure less-desirable practices as a trade-off. Vets seeking escape from the burnout of an associate job can easily fall right back into it as a relief vet if not careful with boundaries.   
The advantages of traditional relief are largely financial, and with persistent effort and careful business planning, relief vets can build a comfortable and stable business. The key point is that relief vets are business owners. When business is slow, compensation is greatly reduced.  
Managing relationships with practices can be time consuming and is not without difficulties. Running a business also includes managing the marketing, accounting, health and retirement benefits, scheduling, and operations, which should be factored into hourly pay.
For example, non-subsidized health benefits for a family of four in the U.S. average  $1,437 per month — which is another $17,000 per year not including deductibles and co-pays. Focusing on the business side can suck some of the joy out of being a veterinarian.   
More from Dr. Heller: 3 simple steps to a better workplace culture
The IndeVets model: A whole new way to vet
At IndeVets, our doctors are paid hourly; however we incorporate aspects from the various compensation structures described above and generally meet or exceed pay for most veterinarians in the regions in which we operate.
Currently, compensation for a full-time IndeVet working an average of 40 hours per week starts around $120,000 as a base and can reach $160,000, depending on the region of the country and the type of shifts he or she chooses to work.   
 IndeVets can achieve these earnings by working more specialized shift types including:  
Urgent care 

 

GP surgery/dentistry shifts 

 

ER shifts (both day and overnight).

 
Additionally, incentives for paid commute or "promoted" shifts are other ways to boost total compensation.
Benefits for relief vets with IndeVets
The range of benefits that veterinarians receive is wide, and depends on the hospital or corporation they work for.
As discussed in the compensation section, 1099 work comes with no benefits. This means that contract vets are responsible for purchasing and maintaining their own health insurance, retirement plans, insurance, and other expenses that come with being self-employed, including wage taxes.   
Employees "on payroll" are generally W2 and get to keep around 7% more of their wages as compared to 1099 contractors. This is because employers are responsible for paying half of your wage tax (~15%).
Below is a list of other highly variable benefits that may come with being an associate (W2). Benefits offered at IndeVets are bolded.   
Health/dental/vision insurance

 

 

401k (and match)

 

 

Paid time off (PTO) and sick days

 

 

CE stipend/CE PTO

 

 

Disability insurance (short and/or long term)

 

 

License reimbursement (state and DEA)

 

 

Life insurance (Death and Dismemberment)

 

 

Employee Assistance Program – counseling services

 

 

Full paid parental leave (maternity and paternity) 

 

Revenue/profit sharing

 

 

Malpractice and liability insurance

 

 

Workers compensation insurance

 

 

Student loan repayment 

 

Gym memberships

 

 

Pet expenses/discounts

 

 

Mental health stipends

 

 

Gas/toll expenses

 

 

Company car 

 

Unlimited vacation

 

 

Pet day care/bring your pet to work 

 
Benefits are often taken for granted and job seekers can be short-sighted when looking at compensation without taking benefits into account.  
When looking at the bottom line of any job offer, it's best to consider the total compensation package, including the value of benefits, so that you are comparing apples to apples. Self-employed 1099 contractors often buy higher cost, lower quality benefits for many of their expenses, especially their health and liability insurance.
Retirement plans such as 401k matches can increase your total take home compensation by up to 6%. For example, IndeVets matches 4%, one of the highest in the industry. Paid time off is another valuable benefit, not just in dollars, but for promoting positive culture and mental health.   
Benefits plans can add tens of thousands in pure dollar value. Additionally, the time it takes to manage all of the benefits is not included in that number and can be daunting to most who manage them independently.   
Key takeaways here are:  
Benefits are more valuable — and costly — than they seem.  

 

The time and effort it takes to manage them is not factored into their value for most, but should be.  

 
More from the blog: 10 tips for new veterinarians we wish we knew when we graduated
Veterinarian signing bonuses 
As the labor shortage intensifies in the veterinary industry, signing bonuses are reaching astronomical proportions. It's now commonplace to see some of the corporate-owned practices offer bonuses as high as $75,000 or more. How and why are they doing this?  
Simple. They are trying to get your attention because they are having a hard time filling open positions. But the better question is: why are they having a hard time?  The answer likely includes a combination of any of the following reasons:
Location of the practice is remote or in a less desirable area.

 

The culture of the practice is toxic and they have a high churn rate of employees.

Corporate-owned bureaucracies can be a turn off to some doctors.

They are understaffed or poorly managed.

Lack of mentorship for less experienced veterinarians. 

 
But there are other motives for offering a signing bonus too. Perhaps they are gearing up to sell the practice and need to lock-in a full veterinary staff prior to the sale, or maybe they're simply desperate to keep the doors open. 
In other words, there is no such thing as free money. A signing bonus will likely have contractual obligations associated with it. Here are a few examples:   
A specified term of employment (vs. at-will employment) — 1-3 years of commitment, sometimes more.  

 

An expected or qualifying amount of generated revenue. 

 

Large non-compete restrictions. 

 

A minimum number of hours worked. 

 
These bonuses can be paid at the commencement of employment and are taxed as income in your paycheck, often at higher rates than your usual salary. Because they are paid up-front, many veterinarians spend bonuses paying down student loan debt or as down payments on homes. In some cases, they go to "less responsible" expenditures like cars or other toys.   
Since these bonuses come with strings attached, those obligations can only be cancelled by paying them back. In most cases, the entire amount may need to be repaid. That can be tough if the money has already been spent. In some cases, you may only need to pay back a prorated portion of the bonus, so it's important to read the fine print when accepting a signing bonus.   
So how does IndeVets feel about signing bonuses?  
Instead of signing bonuses, we opted to invite our doctors to join our revenue sharing program. Our revenue share plan (dubbed IndeVestment) is a long-term incentive that has no strings attached once it's paid out.  
In simple terms, we save a percentage of our monthly revenue (the amount billed for ALL of our doctors) and pay out a share of it to everyone once we hit our company-wide goal. Usually the term is approximately 3 years, depending on when a doctor joins the team, and once it's paid out, it is theirs to keep. In contrast to standard signing bonuses, there is no fine print.  
We believe what's best for the business should also be what's best for our doctors.   
Your top 5 questions about relief work, answered
In closing
I hope this article helped you understand the pros and cons of different compensation models and why we landed on ours.
Being able to schedule your hours exactly the way you want them, work at the practices that fit your style and standard, and get paid fairly for it without giving up benefits is the winning combination that we landed on. And the revenue sharing plan allows us to collectively work together for the benefit of the company's success. It's been a game changer for so many of us.   
If you have any questions regarding compensation, benefits, and incentive bonuses, our veterinarian-led team would be happy to speak with you.   
Dr. Andrew Heller is the co-founder of IndeVets and IndeVet #1. He currently practices in Pennsylvania.
More from IndeVets:
How to recognize and manage your stress response
Flexibility and choice: Why I became (and love being!) an IndeVet
How to perform a thorough dental exam