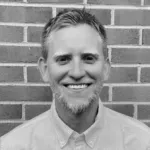 As the very first IndeVet, and now the Chief Growth Officer at IndeVets, my goal has always been to find and hire great veterinarians to add to the team. When I first set out to achieve ths feat, I came across a great lesson about the five F's of recruiting. These are the five characteristics of a job that have to match what any candidate is looking for, in order to be the right fit.
The five F's are:
Freedom
Family
Fit
Fortune
Fun
Ever since, I started to realize just how important the five F's are, not only to job seekers, but to developing our business model. It has always been our goal to be able to offer the best clinical job in veterinary medicine, and therefore I think about the five Fs daily to ensure we are on the right track.
Freedom

Freedom, to me, has always meant having choices. Being able to choose your adventures, in and out of your work life. It also means flexibility and the ability to change things up if the need arises. It means not having to work every Saturday or even the same hours from week to week. Freedom might mean other things to you, but at IndeVets, it's built into our core values.
Family

Family also means something different to each person. Whether you are a parent, a spouse, a son or daughter, or consider many of your friends to be your family, spending time with them and being there for milestone events might be a high priority for you. It is for us.
Having time off for your best friend's wedding should be a given. Our company believes you should build your work schedule around your life, and not the other way around. Find a place that lets you set and keep those types of boundaries.
Fit
For a job to be the right fit, it has to have the right culture. Some people prefer a more supportive work environment, while others might appreciate a more rigid one with a top down management.
At IndeVets, we look for people who enjoy a more collaborative environment, free of judgement, where we foster career growth and self-improvement to be the best clinicians we can be. Genuine gratitude is something our management and IndeVet team practice daily, and we thrive because of it.
Fortune
It's hard to use the term fortune in the same sentence as veterinary medicine, but the concept is clear – we need to be paid adequately for what we do. We've worked hard and incurred large amounts of debt to get where we are. Plus, it's a tough job, often involving long physical hours, and the demand for veterinarians is high these days (while the supply is relatively low).
If you feel underpaid, it's simply the wrong job for you. Some practices pay a base salary plus production, which some people prefer. At IndeVets, we compensate our doctors on the higher end of the associate pay scale, and we don't have stressful production requirements. Find the pay structure that you feel most comfortable with, that allows you to practice the best medicine possible.
Fun
And finally, we spend so many hours of our lives working, it would be a shame if it were not fun, and we all know there has been very little of that going around this past year.
But we all know that being a veterinarian means being a "people person" and hopefully you've figured out that you have to like people to succeed in our industry. Therefore, surround yourself with people you genuinely have fun with, that support and appreciate you. You'll enjoy a healthier and happier life that way.
Stay away from the practices with high turnover due to toxic work environments, and find a team that shares your values and your standards.
When you find the right job, you will be eager to go to work, the time will fly by, and you'll have to resist the urge to tell everyone about what you get to do every day. So, make sure at your next job that you get all five Fs and you know you're on the right path to career success.
To learn more about finding the perfect job in vet med, check out our FREE career workshop, "Vetting Your Career Options," presented by IndeVets and Harbor.vet. The 2-hour session took place on April 7; watch a record of the webinar here.
Dr. Andrew Heller is Chief Growth Officer at IndeVets.
More from IndeVets
How to make the switch from Associate to Relief vet
Preparing sled dogs for the Willow 300 race