Choose when, where, and how you work.
Whenever you want to work, well, that works just great for us.

Create your schedule.
Don't let practice managers dictate your shifts. As an IndeVet, you'll decide exactly when you work. That means you'll never have to work another weekend again (unless you want to!).
Part-time or full-time? You decide.
Our benefits begin when you work part-time at least 25 hours/week. Full-time starts at just 34 hours/week, and you can always work more if you want. Most of our shifts are 8, 10, or 12 hours with weekend shifts sometimes being shorter. But remember what we said? You decide.
Flexible or Fixed. Or both.
Our Long-Term Placement (LTP) program is designed with all of the great things that come with being an IndeVet; choice, flexibility, boundaries, great pay, tons of support and amazing benefits, but with a touch of predictability. An LTP is a 13-week commitment to a hospital shift for one day per week – at the same clinic. You can combine LTPs with your regular IndeVets shift work to create your ideal schedule.
Your time is valuable. Get paid for every minute.
As an IndeVet, you get paid for every minute you work. (No production. No negative accruals. Ever.) And yes, "working" includes things like lunch breaks and shifts that run long.
It's okay to say no. We even encourage it.
Your free time is yours, so we'll never call you late at night, tell you to come in on your day off, or ask you to work more hours than you want. You'll never be "on call" again. We not only believe in boundaries, we'll help set (and enforce) them for you.
Book shifts from the palm
of your hand
On our easy-to-use app, you can check out local practices, browse available shifts, and even filter by your preferred shift type and distance from home.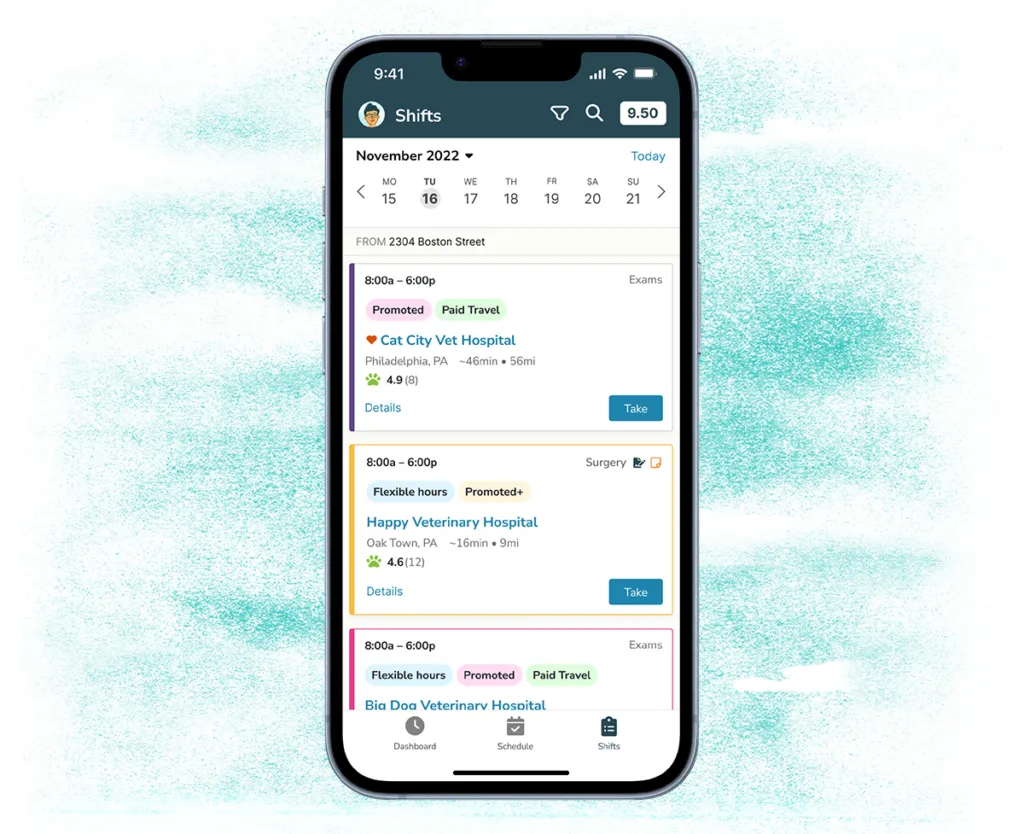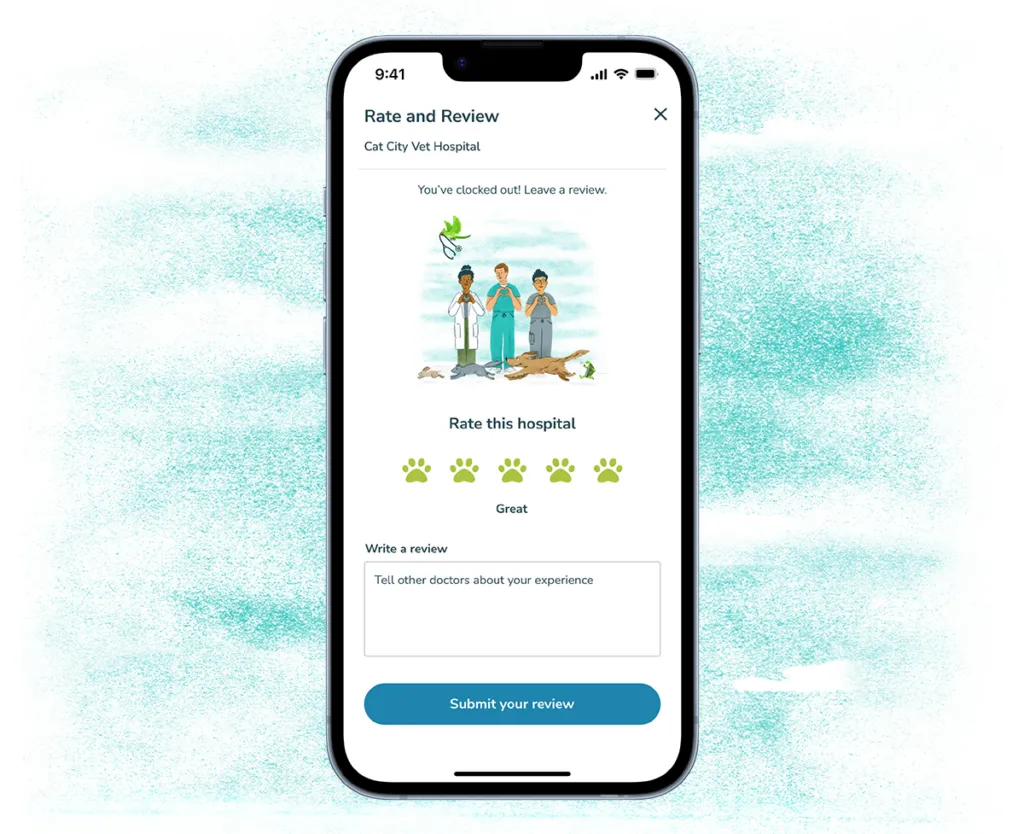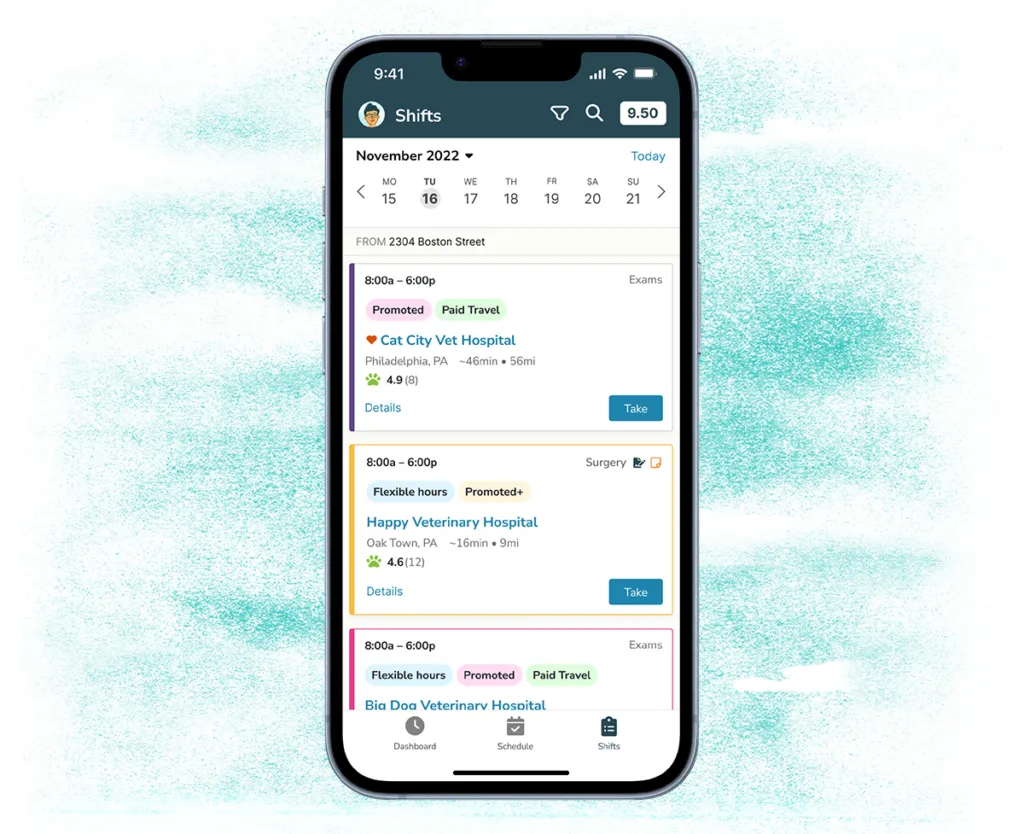 We've got plenty to choose from.
All your upcoming shifts in one place.
Clock in. Clock out. Be on your way.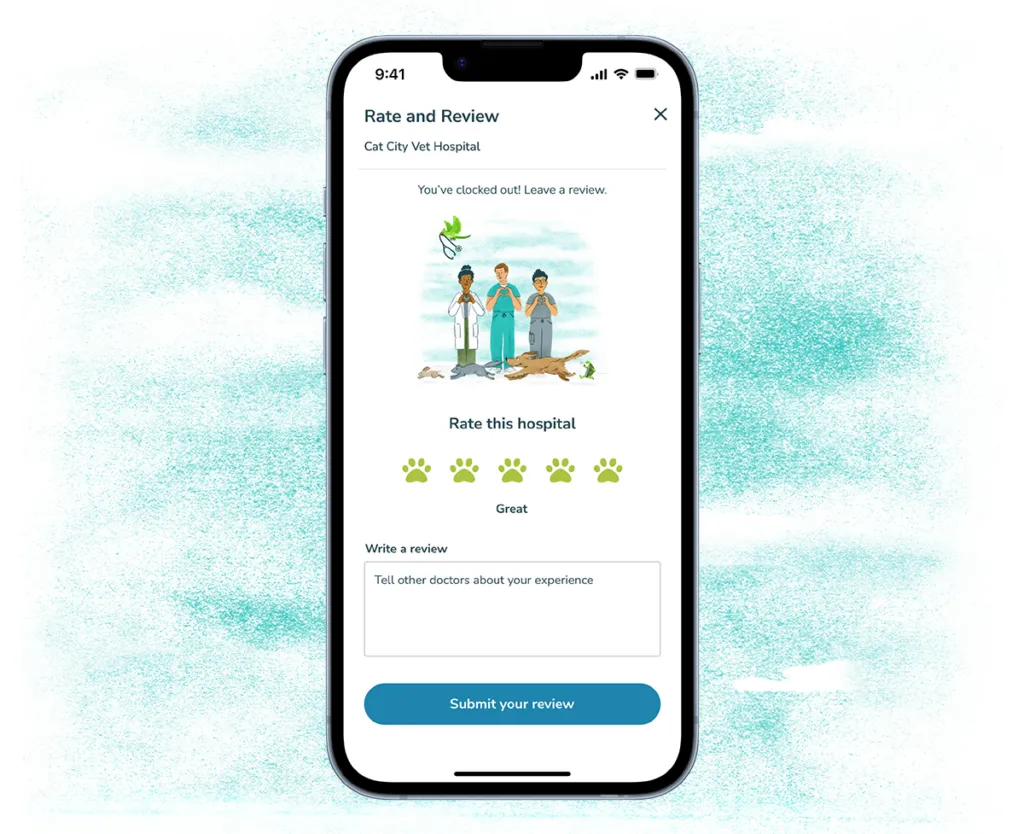 We want to know how it's going.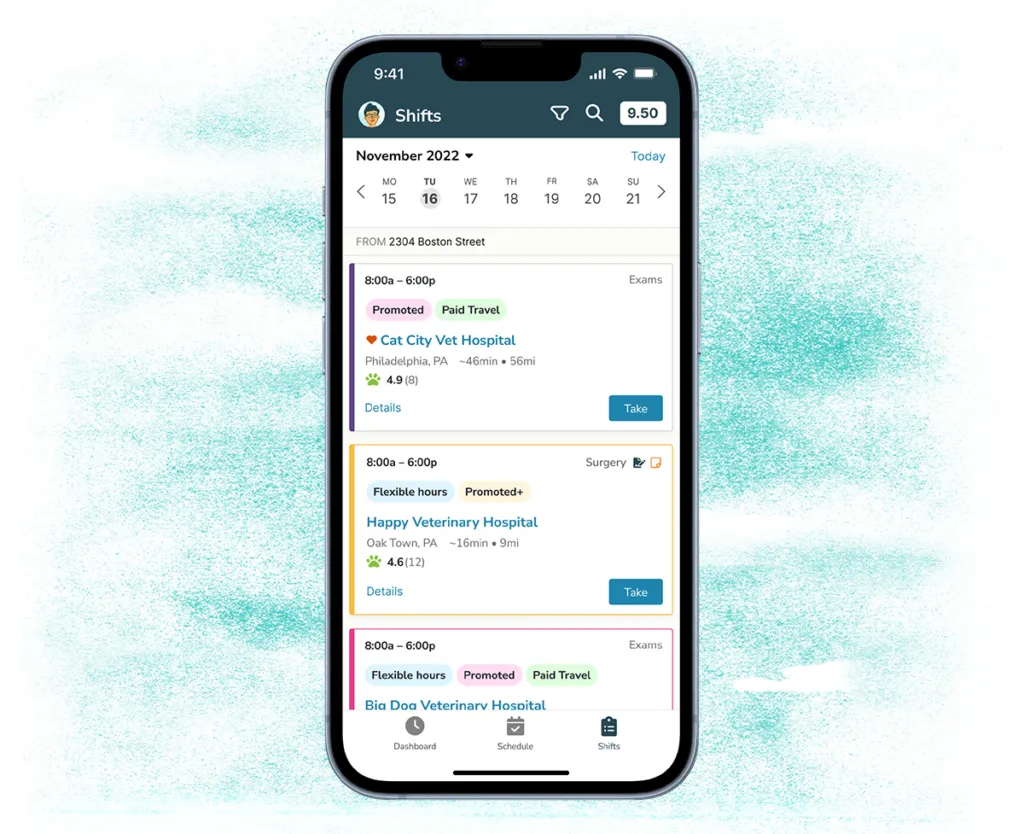 We've got plenty to choose from.
All your upcoming shifts in one place.
Clock in. Clock out. Be on your way.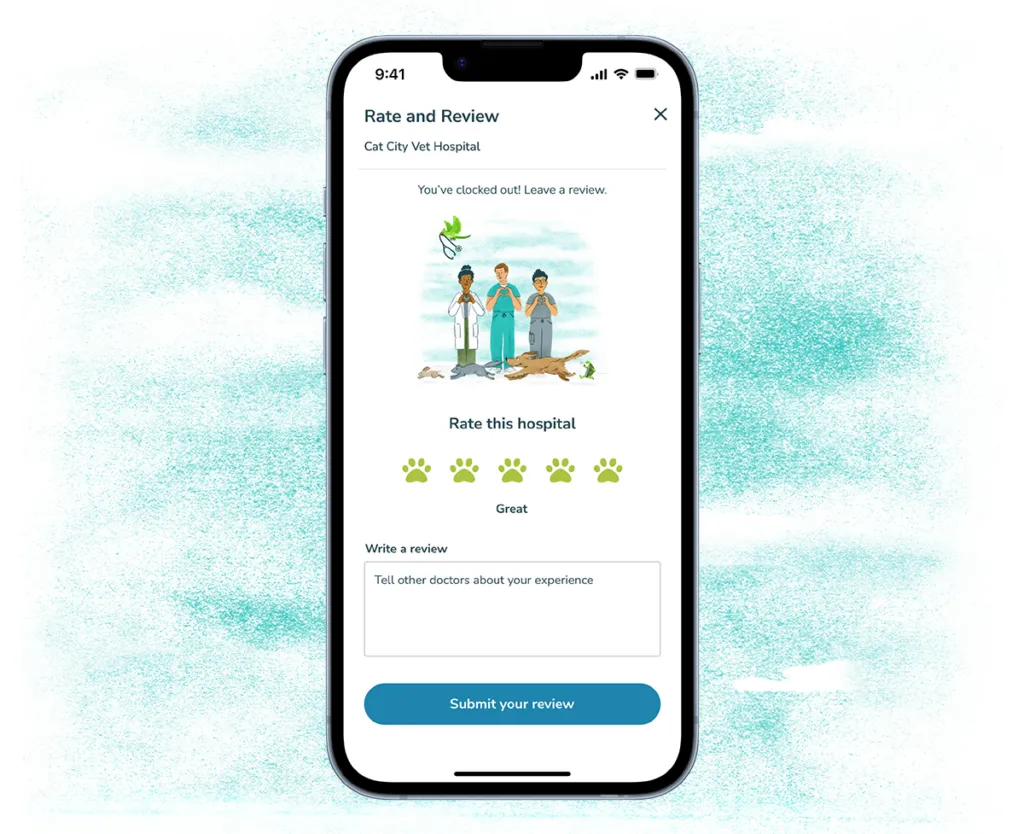 We want to know how it's going.

Choose where you practice.
Never feel stuck at a bad clinic again. With thousands of fantastic hospital partners, you'll have plenty to choose from (usually within a 45-minute drive). Feel free to jump around or stick with a couple of spots. It's totally up to you.
Find your happy place.
Explore all your options to find a practice you like, then try it out. And if for any reason it's not the right fit, you can choose shifts at another one of our hospitals. No need to explain anything to anyone — we'll take care of it.
No more first-day jitters.
We make sure you show up prepared, informed, and excited to get to work. Our virtual hospital profiles help fill in the blanks. So you'll know their workflows, procedures, dress code, and even where to park! It's like a crystal ball for every shift.
Hatch your work plan in advance.
Our docs, and our hospital partners, prefer to know scheduling well in advance to avoid unnecessary anxiety. We ask that you pick shifts 30-60 days out at a minimum. But you can always schedule farther out or pick up that last-minute shift.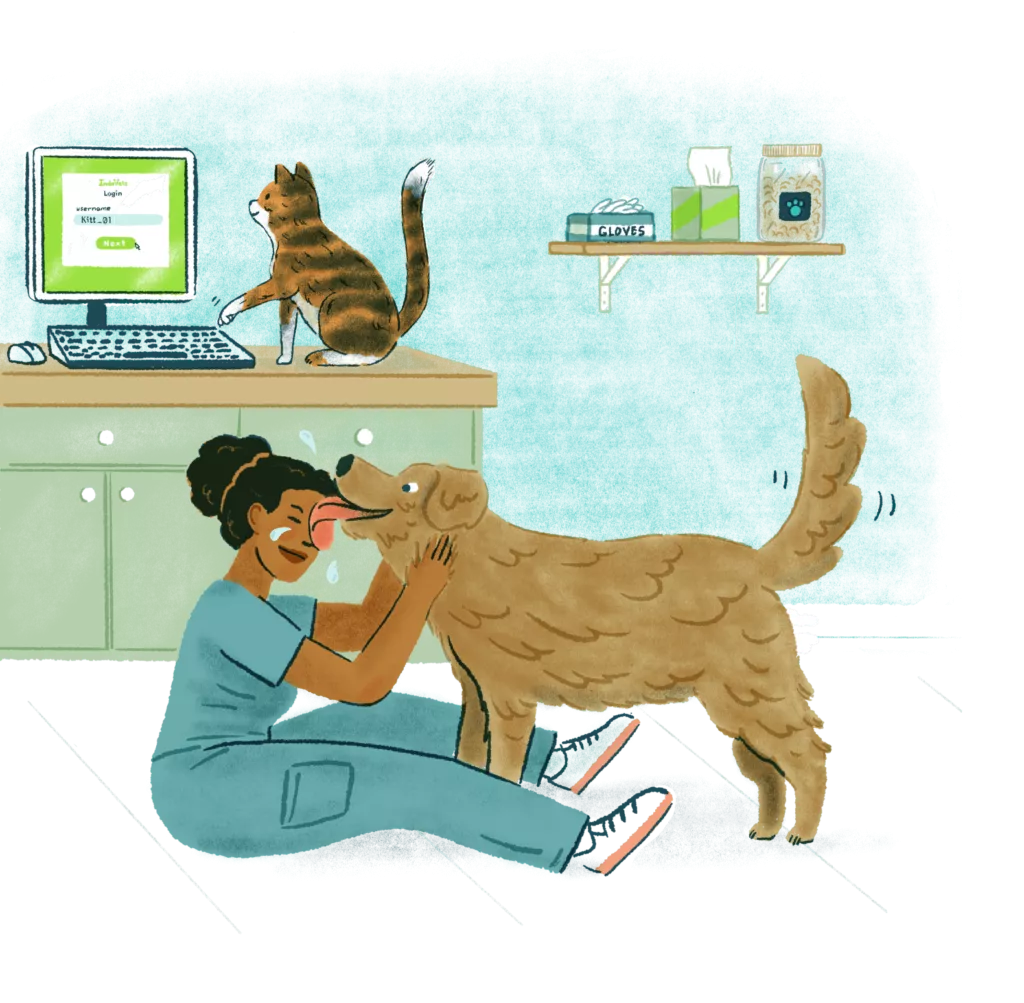 Want to know more about our hospital partners?

Pick your shift types.
We primarily offer GP shifts, but we do have ER, dental and speciality in certain markets. Mix and match or choose your fave. It's totally okay to be picky, and it's also okay to try new things. We're here for it all.
Make extra when you do extra.
Enjoy flexing your speciality skills? Our urgent care, ER, surgery, and dentistry shifts are perfect for that, and they even come with a pay bump.
Lots of shift variety.
You'll likely find plenty of shifts to choose from. Sometimes it can take a bit of time for a new market to calibrate all the shifts. If that happens, we'll help you find shifts and you'll still get paid.
I can schedule any way I want?
Tell me more.
A schedule that provides balance.
Hear from current IndeVets who have built a healthier life with schedule flexibility.
Need another reason to become an IndeVet?
We'd love to introduce you to our team.