Grow your career your way.
Whether you're working toward becoming an Area Medical Director or the next Cat Whisperer, we're here to support your goals.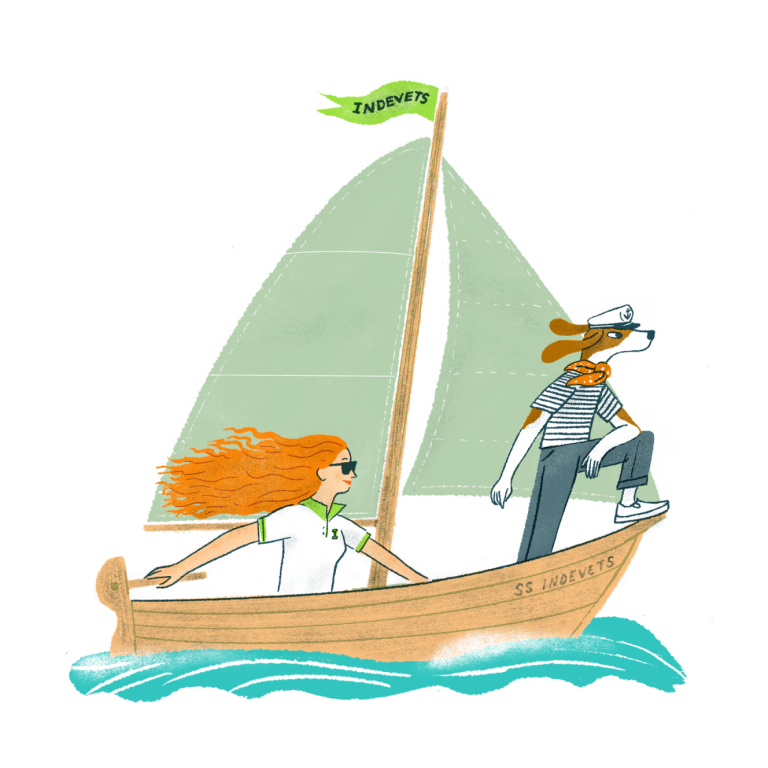 Explore more of what drives you
forward as a vet.
As an IndeVet, you'll find no shortage of new experiences.

From new environments –
We partner with all different types of hospitals, from corporate groups and private practices to spay & neuter clinics and shelters. Most IndeVets work across many hospitals to experience different kinds of cases, develop new techniques, and grow as a vet.

To new faces.
You'll be amazed by what your fellow IndeVets can teach you. We have vets in-residence at leading institutions, and vets with backgrounds in acupuncture, rehab medicine, herbal medicine, chiropractic care, palliative care, and more.
CE that's not BS.
We take your growth and development as seriously as you do. That's why we encourage you to take advantage of our continuing education stipend and invest in your future. We are also a RACE certified CE provider and we offer free CE to our IndeVets on a regular basis. We offer a healthy stipend to cover the cost of CE and also give you paid time off to get it all done. Full-time IndeVets get 24 hours of additional paid time off per year for CE.
Grow beyond the exam room.
Along with clinical growth, there are many other opportunities to advance your career with IndeVets.
Area Medical Director (many of our current AMDs started out as IndeVets!)
Regional Medical Director
Lead Associate IndeVet
Subject Matter Experts (SME)
Continuing education provider
Content writing opportunities
IndeVP (Vet Partner) – be a buddy for a new IndeVet!
RACE certified CE provider
Veterinary Success Advisor
And more!
Every day, our IndeVets experience new hospitals, cases, and techniques.
Check out our blog for their latest tips, tricks, and insights.
(Blood) Red Herrings: What can impact your lab results that doesn't indicate disease
Don't just take it from us.
See some real stories from real IndeVets.