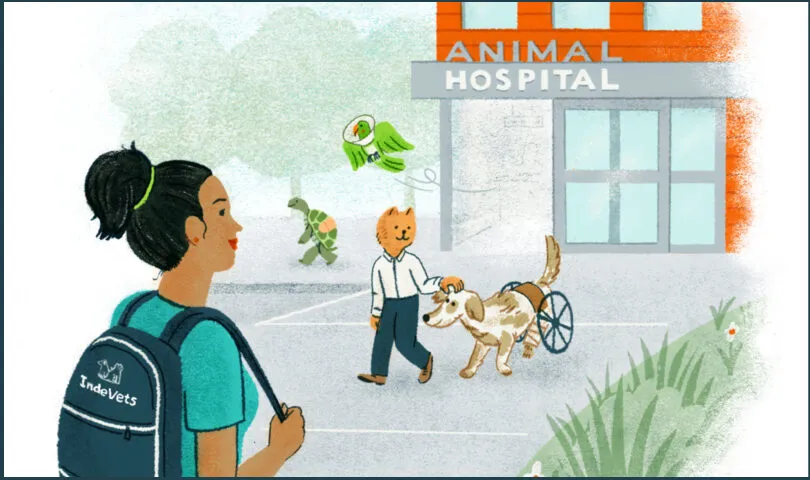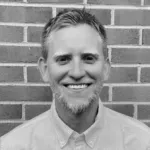 We all know that today's veterinary industry is broken, particularly when it comes to the way we're treated as doctors. The AVMA's 2021 Economic State of the Veterinary Profession states that about 38% of veterinarians have considered leaving the industry, and staffing challenges are only getting worse.
It's clear that we need to care more about the people behind the practice, and that starts with establishing a workplace culture focused on employee well-being at your clinic.
When we founded IndeVets, we set out to build a company that improved the lives of veterinarians both inside and outside of the clinic. While we believe we truly are delivering on this—we hear it every day from our doctors and the folks they work with—we wanted further validation this year. So we participated in the Great Place to Work survey to get a closer look at how we are doing. We're thrilled that the results of our recent Great Place to Work Certification showed that our efforts are truly making a difference for our team.
In the spirit of bringing positive change to vet med, we wanted to share a few ways that we have built IndeVets to not only be a great place to work, but also directly address some of the biggest pain points we've experienced across our industry.
#1: Set core values—and stick to them
Take a moment to reflect on your clinic's values. Who or what are they serving, and how do they guide the ways you lead, grow, hire, and evolve?
We intentionally set our core values to directly challenge the major foundational issues we saw and experienced within the industry, and they continue to play a starring role in our success.
At IndeVets we:
Are doctor-driven and put the needs of our IndeVets first
Lead by example and pass our knowledge on to others
Are highly competent and nice, which means our employees are people we learn from and love to work with
Practice genuine gratitude and empathy
Believe in "Your Adventure, Your Way" to support our mental and physical well-being
Are happily breaking industry norms every day and making vet med better in the process
So how do we put these into action? Let's expand upon our highly competent and nice value as an example.
We want to hire the best doctors in the industry, but we also want to make sure that they treat their patients, their colleagues, and our partners the way they deserve to be treated. That's why we begin our hiring process with The Predictive Index assessment to evaluate how well a vet will fit into our company culture. Our Clinical Leadership Team also evaluates their clinical skills to ensure that they meet our high standard of care. This allows us to continue to build a kind and caring team as we continue to grow.
When evaluating your hospital's values, ask yourself how they can apply to nearly all aspects of operating your business both internally and externally. If they can't, then perhaps they need to be reevaluated.

IndeVet stories: Finding relief from burnout and making time for health
#2: Put people first—really
Our team of doctors have been in the industry for a long time, and we've seen the profits-over-people mentality worsen every year. The 2021 Merck Veterinary Well-being Study notes that as many as 31% of veterinarians describe themselves as "suffering." That's unacceptable and shouldn't be the norm.
Supporting your team's mental and physical health is essential to both their job satisfaction and performance, and it is important that you provide the tools they need to take proper care of themselves.
We approach this by offering our doctors comprehensive health care coverage, a robust employee assistance program, unlimited time off, leaves of absence, and our Me-Time Money stipend to use on their choice of mental and/or physical health services. We've seen our doctors apply this to cover out-of-pocket costs for therapy sessions, gym memberships, and even personal pet care.
At your hospital, you can start by having earnest discussions about your team's needs and the ways you can support them. Learn where their pain points are and address them with actionable and impactful initiatives. Even small changes can go a long way in improving morale.

#3: Build a caring, collaborative community
According to Merck's study, one of the most important things that employers can do to improve staff well-being is to foster a strong sense of teamwork. That means creating a proactively caring and collaborative community that's accessible when you need them.
At IndeVets, our doctors collaborate every day from clinics all over the country using our dedicated, private chat channels. When our vets need someone to cover their shift at the last minute or could use a second opinion on an abdominal radiograph, help is just a message away and responses typically come within minutes.
On the off chance that our doctors have an issue that their colleagues can't help with, they can reach out to their dedicated Area Medical Director who can advocate for them and take on tough problems directly.
To build towards greater collaboration at your clinic, establish multiple avenues of support for your team. Set aside time for them to ask questions, share ideas, and participate in teambuilding exercises. No one should have to go it alone and breaking down barriers to collaboration will only lead to a happier team and a higher level of care for your clients.