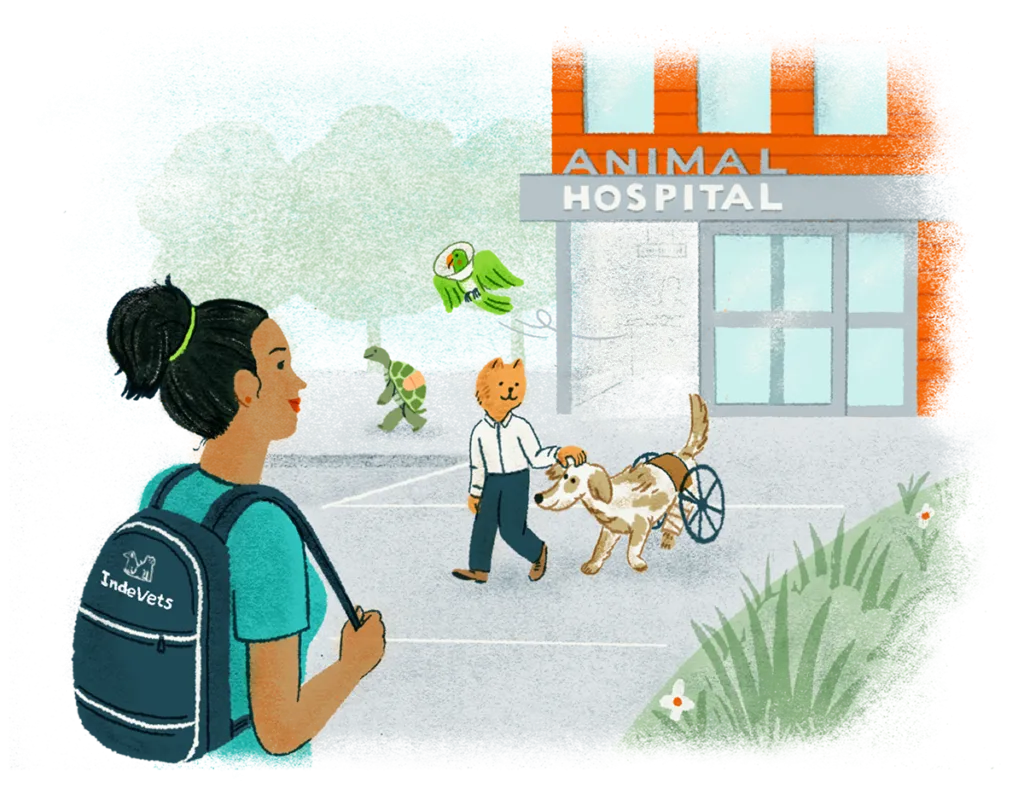 Help more pets without burning out your staff.
Join thousands of clinics who use our team of veterinarians for veterinary relief services and so much more.
IndeVets makes it easy to staff your hospital with exceptional doctors that both you and your patients will love, while growing your practice and preventing doctor burnout. We help our 5,400+ hospital partners tackle hiring delays, relief needs, maternity coverage, increased hospital hours, surgery or wellness-visit backlogs – there's nothing we can't handle.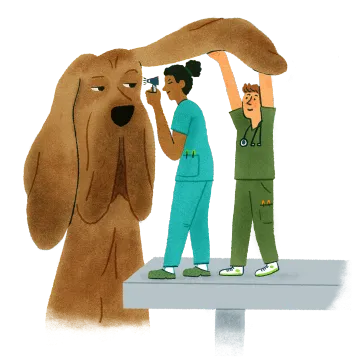 Better for patients.
Keep more patients happy and coming back by adding more scheduling options with IndeVets.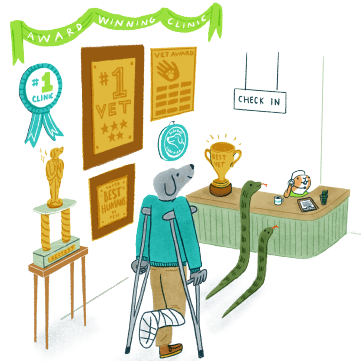 Better for business.
IndeVets can help relieve revenue pressures – adding just one shift with us per week can bring in significant additional revenue.
Better for your team.
Our talented vets can step in seamlessly for shift coverage so your team can step out.
We're growing every day.
IndeVets operates across Eastern, Central, and some Mountain time zones. We're growing fast, so check out the specific states we currently support.
Growth without the growing pains.
We're not "just" relief vets who cover vacations and maternity leave. We'll help you grow your business instead of turning away clients or burning out your own staff.
Drive revenue growth
Adding another doctor to your schedule does wonders for your bottom line. Just one IndeVet shift per week can bring in $186,576 in additional annual revenue.*
See more clients
Offer more appointment slots to meet demand and never turn a client away. Having an IndeVet on your team once a week can add 15 more appointment slots.
Play catch-up
Work through the backlog of wellness visits or surgeries to keep clients healthy.
Retain patients
Maintain a high standard of care and reliability that keeps patients coming back.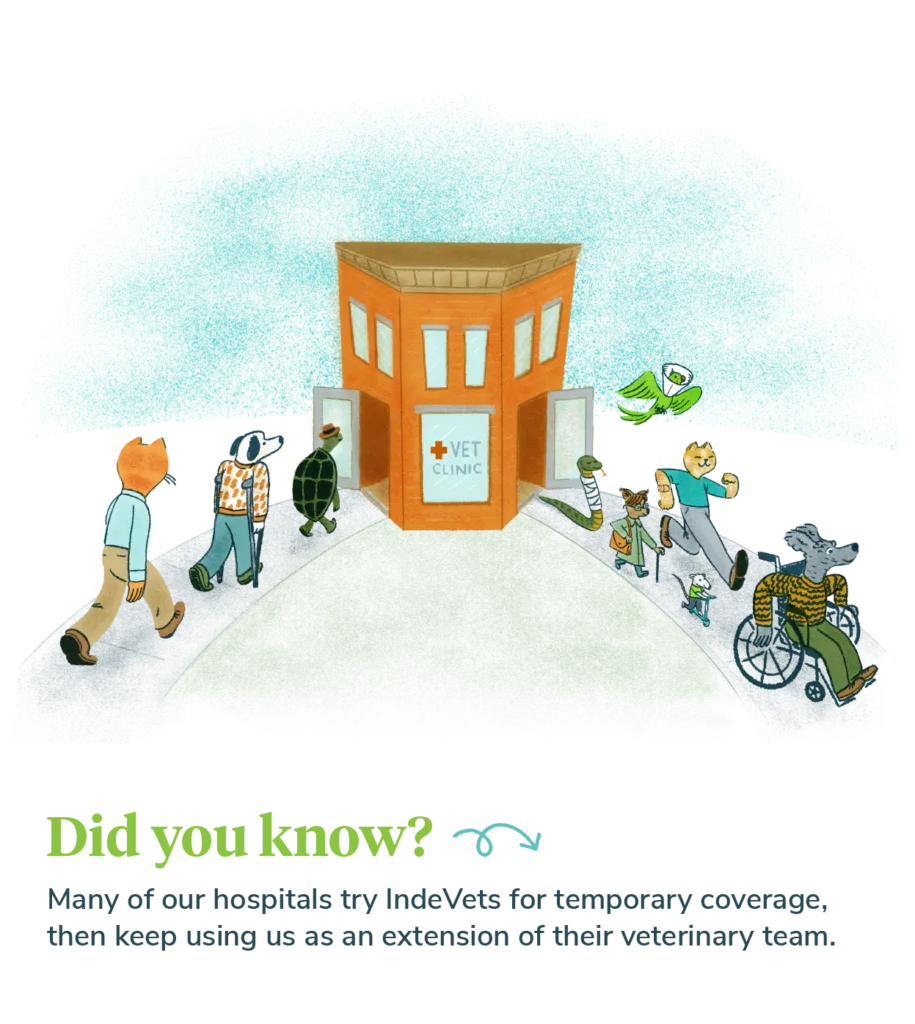 Achieve additional growth with one IndeVet shift per week
*
Imagine what you could do with two or three shifts!
*Based on assumption of 2.5 exams/hour for a 7 hour shift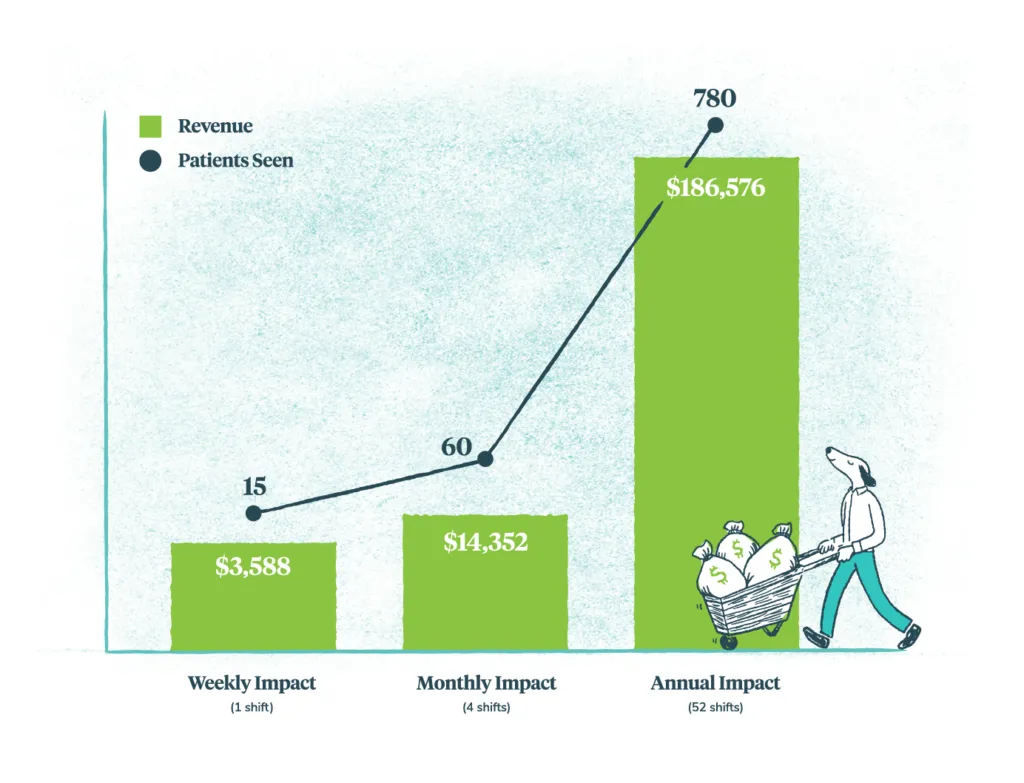 Cultivate a healthier, happier workplace.
Growth is important, but retention and a positive clinic culture is even more important. Our doctors can keep your clinic humming while you give your staff veterinarians the time off they (really) need. Supporting a healthier work life will improve morale, reduce turnover, and save you money in the long run.
Research shows preventing doctor burnout will save your clinic an average of $17,000-25,000** a year. 
**Source: Cornell Center for Veterinary Business and Entrepreneurship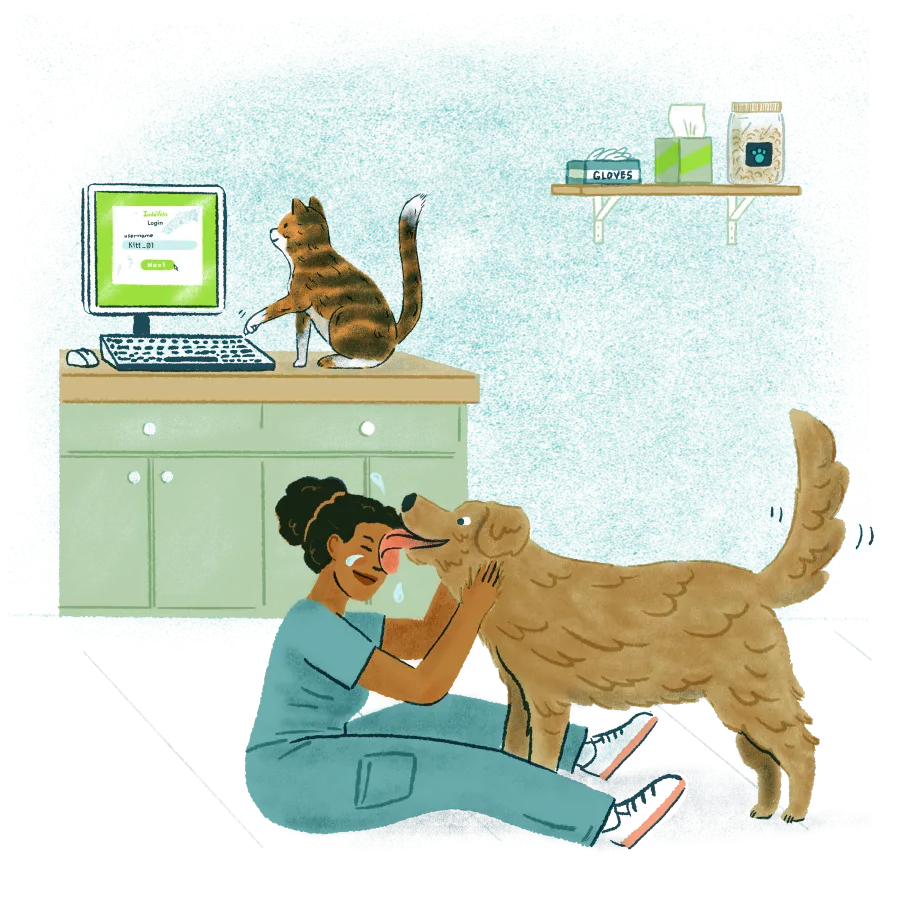 A trusted partner with unlimited potential.
Ready to learn more about becoming an IndeVet hospital partner?