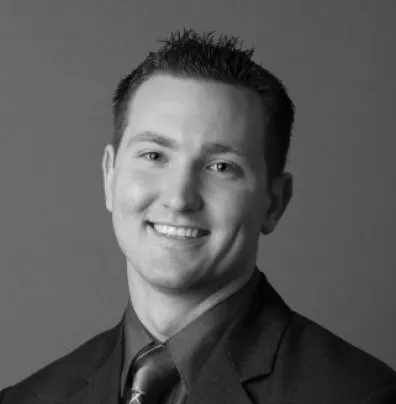 It's no secret that the veterinary industry is booming this summer. The New York Times reports increased demand, and increased profits, for animal hospitals across the country. Pet adoptions are up (thanks, Covid) and hospitals are busier than ever.
These changes have led many practices to consider hiring a new associate. But how you can be certain a new hire makes financial sense?
Here are 5 things to consider when hiring a new associate veterinarian.
#1: Consider the true cost of a full-time employee.
We're not just talking salary – we're talking salary, health benefits, PTO and vacation time, 401K deposits, production bonuses, licensing and insurance, CE allowances – and that's just to start.
Health care and dental care can be up to 10 percent of an employee's compensation, with bonuses and commissions often closer to 25 percent. In total, costs to retain an employee are often 1.25 to 1.4 times higher than their base salary – and that's not counting costs to onboard and train new staff.
Having a sense of how much an employee truly costs will make it easier to budget accordingly and will lead to fewer unforeseen expenses down the line.
#2: Don't forget about recruiting & hiring costs!
In 2018, Veterinary Business Matters reported that recruiting a new associate can cost up to 50 percent of a vet's salary. Since then, veterinary unemployment has continued to drop – meaning finding qualified associates is harder than ever.
The AVMA now reports that there are twice as many job openings as doctors looking for work. So it's no surprise recruiting costs are on the rise!
Finding the right fit for your hospital takes time and energy – especially if you're looking to hire for the long-term and just not fill a slot with a warm body.
Once you've found a potential hire, you'll want to fully vet them – meaning background scans, reference checks, clinical evaluations and more. At IndeVets, all our vets go through a battery of tests, including background and drug tests, personality profiles, clinical assessments, and in-person interviews. Before you invest in a new hire, it's important to make sure they're the right fit.
For more tips on how to hire great associates, check out our blog on best practices for hiring a veterinarian.
#3: Doctors have more choices than ever before, and are choosing workplaces that prioritize work/life balance and mental health.
Turnover in the veterinary industry is high, as is compounded by Covid, which has brought increased stress for vets dealing with new procedures and new demand.
With so many practices hiring, doctors truly have their pick of where they'd like to work. And they're choosing workplaces where they feel supported and that allow them flexibility and freedom.
Building a practice where vets feel nurtured is important not just for attracting new hires, but for retaining current employees and helping them avoid burnout. Consider: when doctors feel burnt out, they're more likely to seek employment elsewhere.
Helping your doctors feel supported includes making sure they are:
Happy with their schedules;
Surrounded by enough qualified support staff to make their day go smoothly;
Have time off – many doctors end up not using allotted PTO time because they're too busy/their schedules are booked out months in advance. Allowing employees time off is essential to helping them return refreshed and ready to work.
Happy vets will be more productive and will provide better care. For more advice on keeping your vets happy, check out our blog on how to stop your vets from quitting on you.
#4: Test client demand beforehand.
Not sure whether you have enough demand to justify a new hire?  Test client demand ahead of time by temporarily expanding your hours, to see if more appointments lead to increased revenue.
You can use flexible staffing, like IndeVets, to cover these shifts, so you're not taxing your current associates in the meantime.
#5: Use flexible staffing to fill in the gaps until you find the right fit.
All in all, hiring is an important process – and it's essential to get it right. Understand that it may take several months before you find the right veterinarian for your hospital.
In the interim, it's tempting to rely on current staff to cover the extra workload – but we'd suggest alternatives (to avoid the aforementioned burnout!)
Using relief vets, or flexible staffing services such as IndeVets, can help your hospital run seamlessly until a new hire is in place.
In conclusion
As veterinarians, we're passionate about what we do, and we understand that our colleagues can feel like family. Adding another family member is a big step, and one that requires consideration and care. With a little thought and patience, you'll find the right fit. In the meantime, we're here to help.
Matt Shivers is the Director of Business Development at IndeVets.
More from IndeVets:
3 steps to stop your vets from quitting on you
Flexible staffing vs. relief vets — What's the difference?