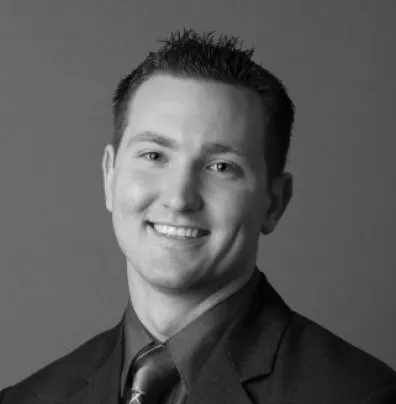 A Free Guide from IndeVets
What is flexible staffing?
Flexible staffing is a new way to staff your veterinary hospital. Flexible staffing provides highly competent, friendly veterinarians to cover immediate, short-term, and long-term staffing needs.
What is the difference between flexible staffing and relief staffing?
Relief staffing is traditional short term, sick or vacation coverage. You might use a relief vet when a doctor calls out sick, goes on maternity leave, takes vacation, or to cover shifts that would otherwise go unfilled.  Traditionally this is an inconsistent experience, which entails calling doctors you may know and hoping they are available.
Flexible staffing is a professional way to staff your hospital. You can use flexible staffing temporarily to fill open shifts, or as a semi-permanent or long-term solution to your staffing issues.
IndeVets is a team of veterinarians providing flexible staffing to make veterinary medicine better. We unite the nation's top veterinarians and animal hospitals to deliver what matters most – happy, healthy doctors performing at their best.
What are the advantages of flexible staffing?
Flexible staffing can help you keep up with client demand and increase hospital revenue by allowing your practice to see more patients and schedule more appointments. It also reduces stress on your clinical team by lightening your vets' workload and allowing them freedom to take time off.
But wait… wouldn't it be easier to just hire a new vet?
Hiring a new associate doctor is always a good idea if you have sustained demand. But recruiting, vetting & hiring takes time – and during that time, flexible staffing can help fill the gaps in your schedule.
Is flexible staffing more expensive than hiring a full-time doctor?
It depends: Many staffing companies charge an hourly rate. While that rate may initially appear slightly higher, it's often more affordable because the extraneous costs – hiring, licensing, insurance, liability taxes – are already rolled in.
Consider the costs to hire and retain a doctor: there are recruiting costs, salary costs, production bonuses, paid time off, vacation coverage, health care,  401K contributions, doctor and DEA licensing fees and dues, CE allowances, and let's not forget about taxes! Overall, costs to retain a doctor are generally 1.25 to 1.4 times higher than the doctor's base salary – and that's not counting costs to onboard and train new staff. In general, it can cost up to 50% of an employee's yearly salary just to hire them – and sometimes more!
There are also costs associated with burning out your doctors and having them quit; there are costs to unhappy clients; there are costs to losing clients because you cannot fit them in or you're closed at certain hours. On the other hand, if you can be open longer hours and more days, it's proven that you retain more clients, and increase revenue.
Of course, not all staffing companies are created equal. Choose a partner that practices the gold standard of care and you'll likely find your average client transaction improve. IndeVets, for example, produce an average of $5 more per client, according to aggregate data from partner hospitals. That's $70 more per day – and upwards of $16,000 per year.*
How do I know the vet I'm getting is any good? What are some attributes of a good staffing company?
A flexible staffing company should employ vets with the same characteristics you'd look for in your own associates: strong clinical skills, a great bedside manner, and a kind, flexible team player. Before you hire a staffing company, ask about its standards.
At IndeVets, we hire only the best & brightest. Our doctors are great clinicians and our in-house medical team, led by Chief Medical Officer Dr. Marisa Brunetti, provides ongoing support and oversight to ensure our vets are armed with the latest clinical approaches and standards. Dr. Brunetti routinely reviews our doctors' medical records and shadows them in the exam room to ensure great medicine and client experiences for our partner hospitals. In addition, all doctors undergo background and drug screens, as well as license confirmations, personality assessments and face-to-face video interviews.
My animal hospital has a certain way of doing things. Is it worth the effort to teach someone all of our protocols if they're just working with us temporarily?
Your staffing company should work with you to understand your procedures and workflows ahead of time so veterinarians come prepared and ready to work. IndeVets provides each doctor with an in-depth hospital profile specific to your hospital's clinical protocols and procedures,  allowing IndeVets to practice as an extension of your veterinary team.
How can flexible staffing help my veterinary hospital in the time of Covid-19?
While animal hospitals are certainly bouncing back from Covid-19, we're still feeling some of its effects. Curbside appointments take longer than traditional appointments. This means some hospitals are seeing fewer patients per day, which can mean lower profits. Flexible staffing means more doctors, more appointments, and an increase in profits.
Summers are often the busiest times for animal hospitals, and we're predicting summer 2020 will be one of our busiest yet. Flexible staffing can help recoup costs, and make time in your schedule to see all those cute quarantine puppies.
Ok, you've convinced me. How do I go about finding a good flexible staffing company?
Start with your local network: If you already know great local relief doctors, reach out to them! You may also want to ask for recommendations from your network.
Not finding what you're looking for? We can help. Reach out to IndeVets by submitting a request through our website and we'll be in touch asap. Bye bye scheduling headaches, hello better work/life harmony for you and your staff.
*Based on 2 clients per hour for an 8 hour shift with an hour break.
Matt Shivers is the Director of Business Development at IndeVets.
More from IndeVets:
Flexible staffing vs. relief veterinarians – What's the difference?
Is it safe to use relief vets during Covid?