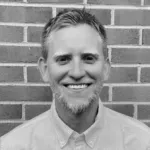 At IndeVets, we have had the privilege of meeting hundreds of doctors in pursuit of hiring the best and most valuable associates to join our team.
Here are the five key non-clinical work attributes we believe make the best doctors for our team:
1. Team mentality
One of the most important qualities a veterinarian can have:  understanding that veterinary medicine is a group effort and that cooperation and understanding between the entire staff is the best way to create positive outcomes for our clients and the pets we treat. We value doctors who can recognize which team members to involve at the appropriate times and give them credit for their contributions. This is key to gaining trust from a new team.
2. Competence (with confidence)
Great vets have to instill confidence in the team and be able to handle almost any medical issue that walks through the door. This could mean having the skills and experience to resolve the issue directly or, maybe more importantly, knowing when and where to direct that patient in the case of a more complicated situation. Support staff need to feel confident that their clients are being well served by the doctor they have working that day.
3. Quick to connect
We have a "no jerk policy" at IndeVets, which means our doctors must be nice people to work with – no exceptions. Although veterinarians tend to be more reserved, great veterinarians exude a welcoming and warm attitude that immediately puts everyone at ese – clients and support staff. That great first impression is often what sets the tone for the ongoing relationship with that practice.
4. Flexibility
Willing to practice out of one's comfort zone is something our doctors do on a daily basis. New technicians to work with, new pharmacies to prescribe from, new electronic medical record systems to type through, and new hospital cultures to connect with are just a few things that we navigate around. We look for doctors who can see several correct ways to achieve the same result – and are flexible in choosing a path based on the hospital dynamics.
5. Reliability
Luckily, veterinarians are tough people, inside and out, and we are used to the responsibilities of having to get to work, even when conditions are less than ideal. The best veterinarians show up on-time and are helpful, even when they're not at their best. Our doctors stay past the end of the shift when they're needed, and do everything they can to avoid last-minute cancellations, taking off-premise lunch breaks, or being late.
Great doctors have great clinical skills. But they also have great work attributes. Keep these in mind when you're hiring – whether it's full-time, part-time, relief or semi-permanent staffing.
Dr. Heller is chief growth officer for IndeVets. Reach him at: andrew@indevets.com.
More from IndeVets:
Top 10 questions to ask every time you hire a veterinarian
3 steps to stop your vets from quitting on you
Building a thriving team through fiscal security