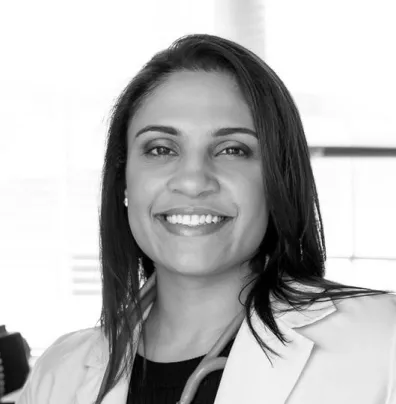 Grief and loss have been on my mind a lot these days. The end of the year is always a time of reflection and missing those we have lost, but this past year has produced more grief and loss than most of us have ever experienced. There will be empty chairs and the loss of togetherness, and the anticipated grief of not being able to hug those we love.
As veterinarians, we are not strangers to death and in fact, pride ourselves on giving our patients a painless crossing, and our clients the closure and support they need during these difficult times. People not in our field have asked me why anxiety, depression, and suicide are prominent in our profession. I think one of the reasons is because there are very few professions where you are responsible for helping make the decision to end a life, and then actually ending that life. It is a powerful process, and a responsibility that can be very heavy.
Recently, while researching for my last Clinical Talk blog of the year, I felt that most articles and journals were too dry, and I didn't want to write about sterile, clinical topics during a time of such raw emotion and reflection.
Then, I came across an article in the November 2020 Veterinary Practice News, and it helped me focus on what is important right now. The article: "The 'good death' revolution – Companion animal euthanasia in the modern age", by Kathleen Cooney, DVM, CHPV, CCFP, discusses the important progress that animal euthanasia has made in the last two decades.
Pet euthanasia today
Most importantly, our thoughts about euthanasia have changed. There is more focus on the human-animal bond, the complex emotional status of animals, and the well being of veterinarians and our staff members. The AVMA and other governing bodies have focused more in recent years on ethical euthanasia techniques and animal welfare, routinely reviewing and revising the AVMA's Guidelines for the Euthanasia of Animals (find this in full text here).
Other influences in our changing thoughts on euthanasia include pet owner's need for their beloved pets to have "the freedom to die a good death," and our profession's desire to make euthanasia more meaningful for the pet, the pet parent, and our staff. This dedication to a peaceful passing is enriching for us and can alleviate our anxiety and stress if preformed in a thoughtful, peaceful manner.
Our attention to peaceful euthanasia has had to adapt itself during the COVID-19 pandemic. As we must, we have been flexible in ensuring pet parents and their pets receive exceptional care tailored to the human-animal bond during this difficult time.
When most veterinary hospitals went curbside and pet owners were not routinely allowed inside, many hospitals still allowed a limited number of owners in to be with their pets during their passing. Other hospitals perfected the beautiful outside euthanasia, which allowed family members to gather around their pet during its final moments. As the pandemic continues during the winter months, we will continue to adapt our process to support pet owners and their pets during this difficult time.
"Good Euthanasia"
In my 10 years as a veterinarian, and 3 years as a supervisor to veterinarians that work in many different veterinary hospitals, I have seen many different euthanasia protocols – some excellent, and some in need of improvement. The Companion Animal Euthanasia Training Academy (CAETA) has developed a list of 14 essential components of companion animal euthanasia to ensure we provide a well-rounded, thoughtful euthanasia. Using the acronym GOOD EUTHANASIA, the components are as follows:
G: Grief support materials provided
O: Outline caregiver and pet preferences
O: Offer privacy before and after death
D: Deliver proper technique
E: Establish rapport
U: Use pre-euthanasia sedation or anesthesia
T: Thorough, complete consent
H: Helpful and compassionate personnel
A: Adequate time
N: Narrate the process
A: Avoid pain and anxiety
S: Safe space to gather
I: Inclusion of loved ones
A: Assistance with body care
As I read these components, my mind drifted back to last month when we euthanized my mom's dog, Otis (pictured above). He was a gentle, sweet, 13-year-old Labrador, who just couldn't walk anymore, and his quality of life was declining rapidly. We euthanized him at home and each of these components was met to deliver him an incredibly peaceful death, surrounded by those he loved for his entire life.
During this exceptionally difficult year, we must remember as veterinary professionals that we have the power to make the final moments of an animal's life painless and beautiful, and to honor that life so that the animal's owner can also feel peace in his or her heart.
Happy holidays and best wishes for an excellent new year!
Marisa
Dr. Brunetti is Chief Medical Officer at IndeVets.
More from IndeVets:
Introducing The IndeVets Happy Hour, a new podcast
Results from the 2020 IndeVets Mental Health Survey
How Covid amplifies burnout in vets, plus 4 tips for maintaining well-being (from a veterinary life coach!)