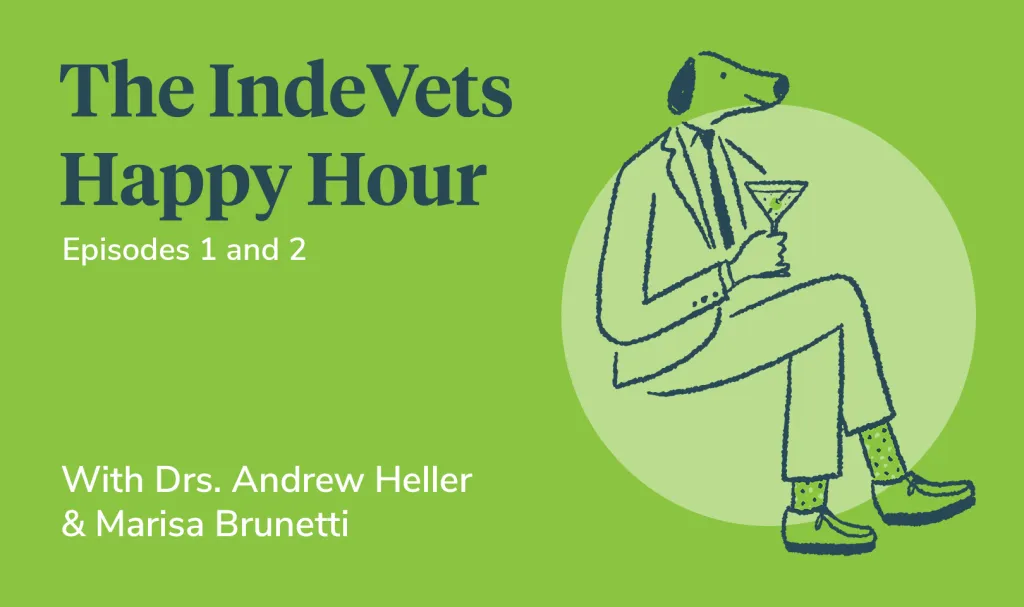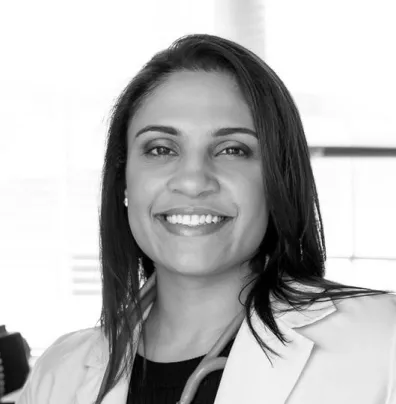 IndeVets is excited to announce The IndeVets Happy Hour, a new podcast from IndeVets Chief Growth Officer Dr. Andrew Heller and Chief Medical Officer Dr. Marisa Brunetti.
The podcast will cover a variety of clinical and industry-specific topics — all from the unique standpoint of our team. As a group of doctors reinventing flexible staffing, Associate IndeVets have the freedom to work at multiple practices and with myriad teams, while still being a part of the larger community. These points of difference inspired us to share our experiences.
"We decided to record a podcast because we wanted the chance to connect with general practitioners about the clinical and non-clinical issues we deal with daily as veterinarians," says Dr. Heller. "Our team of IndeVets, being plugged into to hundreds of practices, has the unique opportunity of seeing our industry from a different perspective."
"The information we present on the podcast is shared from those experiences," he continues. "We hope it contributes to our goal of elevating the industry as a whole."
Dr. Heller and Brunetti take a pragmatic, conversational approach to podcasting — think less like a lecture and more like a spirited conversation with friends. (A happy hour conversation perhaps!) Our goal was to create something authentic and inclusive, so that any doctor can listen and feel included in the conversation.
"We're different than other podcasts because we're not afraid to talk about common mistakes we've made," says Dr. Heller. "We are not trying to judge people; we're trying to help improve medicine across the board."
Special guests will include Associate IndeVets from our team, as well as practice managers and industry professionals
Episodes 1 and 2
For our first two episodes, Drs. Heller and Brunetti provide an introduction to IndeVets, as well as an in-depth look at how Covid-19 has affected vet med.
Stream podcasts 1 and 2 right here — and look for new episodes the first and the 15th of each month.
More from IndeVets:
Good death: Reflections on grief, loss and euthanasia in 2020
Results from the 2020 IndeVets Mental Health Survey
Flexible staffing vs. relief vets — What's the difference?