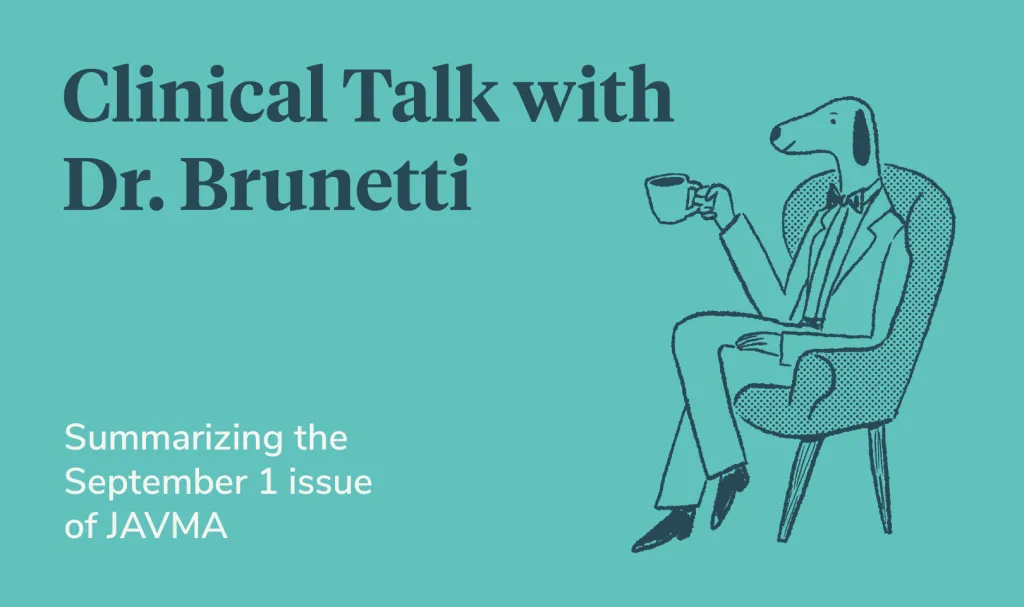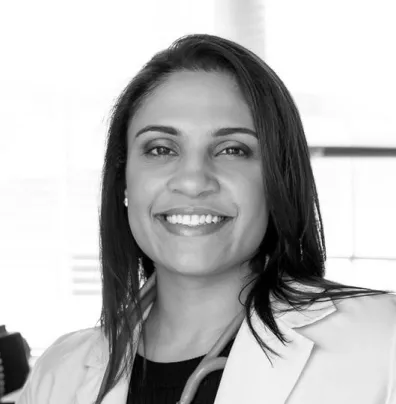 As vets, we know how important it is to stay up-to-date on new clinical developments, protocols, and strategies. It's also, sometimes, impossible, especially when you're working long shifts. Unread stack of academic journals cluttering your night stand? We've been there.
 IndeVets is here to help you stay informed. Our Chief Medical Officer, Dr. Marisa Brunetti, reads each issue of AAHA Trends Magazine, JAVMA, & Clinician's Brief cover to cover, and summarizes key research. Today, she provides summaries of the September 1 issue of JAVMA.
News Flashes
Some key news from the September 1 issue of JAVMA:
The House of Representatives passed the 

Horse Transportation Safety Act

 in July. This bill is endorsed by the AVMA, the Animal Welfare Institute, the 

HSUS, and the Humane Society VMA. This act bans the use of double-deck trailers for interstate horse transport.

 
E

arly warning

s

?

 

 

An outbreak of African horse sickness in Thailand

 prompted researchers in Texas A&M's entomology department 

to warn that biting midges already 

present in the U.S. would likely be effective vectors of this virus, known to cause respiratory and circulatory disease

in horses. 
Additionally, t

here is an influenza virus circulating among Chinese pi

gs that has already shown evidence of spread from pigs to people who work with or live near them. The virus has the genetic potential of a pandemic virus in humans; if further mutations occur, this could increase the risk to humans.

 Currently there is 

no evidence that the virus is spread from person to person. See the article at jav.ma/influenzapaper

.
Update on COVID-19 in animal populations:

 At least 12 dogs and 10 cats in the U.S. have confirmed infections with the SARS-CoV-2 virus. 

All

 the infected animals had exposure to people with known or likely infections

 of COVID-19

. A few of these animals were euthanized but

 their causes of death were not attributed to the virus, although it is not known if the virus contributed to their severe underlying illnesses. 

Most dogs and cats with confirmed infections required 

little treatment.

 
The AVMA Committee on Veterinary Technician Education and Activitie

s 

is making accreditation decisions virtually

. In April they granted initial accreditation to 5 new programs 

and withdrew accreditation from two. The list of accredited veterinary tech programs is available here: jav.ma/AVMACVTEA.

 
Diversity, Equ
ity
, and Inclusion
It is great to see more attention being brought to those groups underrepresented in veterinary medicine, and for the profession as a whole to be having open conversations about diversity, equity, and inclusion both in the profession and in our lives as a whole.
It was refreshing to read that the AVMA president, Douglas Kratt, pledges to serve and listen to members about this important topic. He also stated that "he, as a while man from a conservative area of the Midwest, needs to make an intentional effort to learn more about why diversity is part of a healthy, thriving profession – and how to put those principles into action." 
Ten affinity organizations led by the Multicultural VMA (Diversity, Equity, Inclusion Organizations – DEI)  met virtually with members of the AVMA Board of Directors and senior AVMA leadership on July 25 to discuss the affinity organizations Call to Action Letter that they sent to the VMA (find this at jav.ma/CalltoAction). AVMA and DEI organizations discussed how many of the action items laid out by the affinity organizations align with the AVMA's DEI initiative currently in progress. Additional information about the affinity organizations can be found at mcvma.org/wakeup.
Groups representing those individuals underrepresented in our profession are mostly being led by younger veterinarians and students. The leaders of these groups have important goals and one is providing a space for their members to be seen. Please check out and support these groups in our profession:
BlackDVM Network 
Dr. Tierra Price started the BlackDVM Network in 2018 to highlight and share the stories of Black veterinary professionals, veterinarians, and veterinary students. They also maintain a directory to find Black-owned veterinary practices and Black veterinarians around the U.S. at blackdvmnetwork.com/directory.
Find and support them on Instagram and Facebook.
Latinx VMA
Founded in February 2020 by veterinary students Juan Sebastian Orjueta and Yvette Huizar, this association is focused on empowerment, including professional development, mentorship, outreach, and scholarship. The LVMA plans to create student chapters at all of the veterinary colleges.
Find and support them on Instagram and Facebook.
Association of Asian Veterinary Medical Professionals (AAVMP) 
This group was founded in April 2020 by veterinary students Hira Basit and Stephanie Kuo, to showcase the stories of Asian people who are navigating veterinary medicine. They are focused on partnering with other organizations, building its platform, creating student chapters, recruiting established Asian veterinarians and veterinary professionals, and creating mentoring programs and educational resources for its members.
Find and support them on Instagram and Facebook.
Native American Veterinary Association
Dr. Evelyn Galban, an associate professor of clinical neurology at Penn Vet ad a member of the Washoe and Paiute tribes, created the NAVA in 2017 to provide resources, support, and mentorship to fellow Indigenous people. The association is working to create more awareness of the veterinary profession as an available career path.
Find and support them at jav.ma/NAVA.
Pride Student Veterinary Medical Community (Formerly Broad Spectrum Student VMA)
Last year, this student community merged with the Pride Veterinary Medical Community which seeks to create a better world for the LGBTQ veterinary community. The student community's drive is to help local chapters with funding and networking opportunities, and to help encourage campuses to be more inclusive and diverse.
Find and support them at pridevmc.org and the student chapter on Facebook.
Dr. Brunetti is Chief Medical Officer at IndeVets.
More from IndeVets: