As IndeVets and as relief vets, we have the opportunity to practice in dozens of different clinics. Our team of 150 doctors work at hundreds of hospitals across the East Coast and Midwest. This allows us to experience different techniques and new ways of working.
Each year, we like to give back to our favorite partner hospitals, as a thank you for being such great places to work. Every quarter, we ask our doctors to vote on their favorite practices, and throw a party for the winners!
So what makes a hospital an IndeVets fave?
In general, our doctors value helpful, kind practice managers and support staff, high medical standards, efficiency and compassion.
Here are some of our past winners.
IndeVets' celebration with Vetco Animal Hospital
Vetco Animal Hospital in Tabernacle, NJ!
Says IndeVet Dannielle:
"They only have 4 staff members but are better trained and more capable than many other clinics in the area! Always impressed by them!"
IndeVets' celebration with Millburn Vet Hospital
Millburn Veterinary Hospital in Millburn, NJ!
Says IndeVet Emma:
"The staff is very friendly and super helpful, and both Dr. T and Dr. O'Byrne are great to work with. Definitely one of my favorite hospitals!"
IndeVets' celebration with PetVet of Clarksville
PetVet of Clarksville in Clarksville, MD!
Says IndeVet Elizabeth:
"This team is so welcoming, kind and supportive. Dr. Hall is a wonderful example of a leader, always putting his team first which is hard to do with all of the demands on us due to our profession. I look forward to working there each and every shift." ?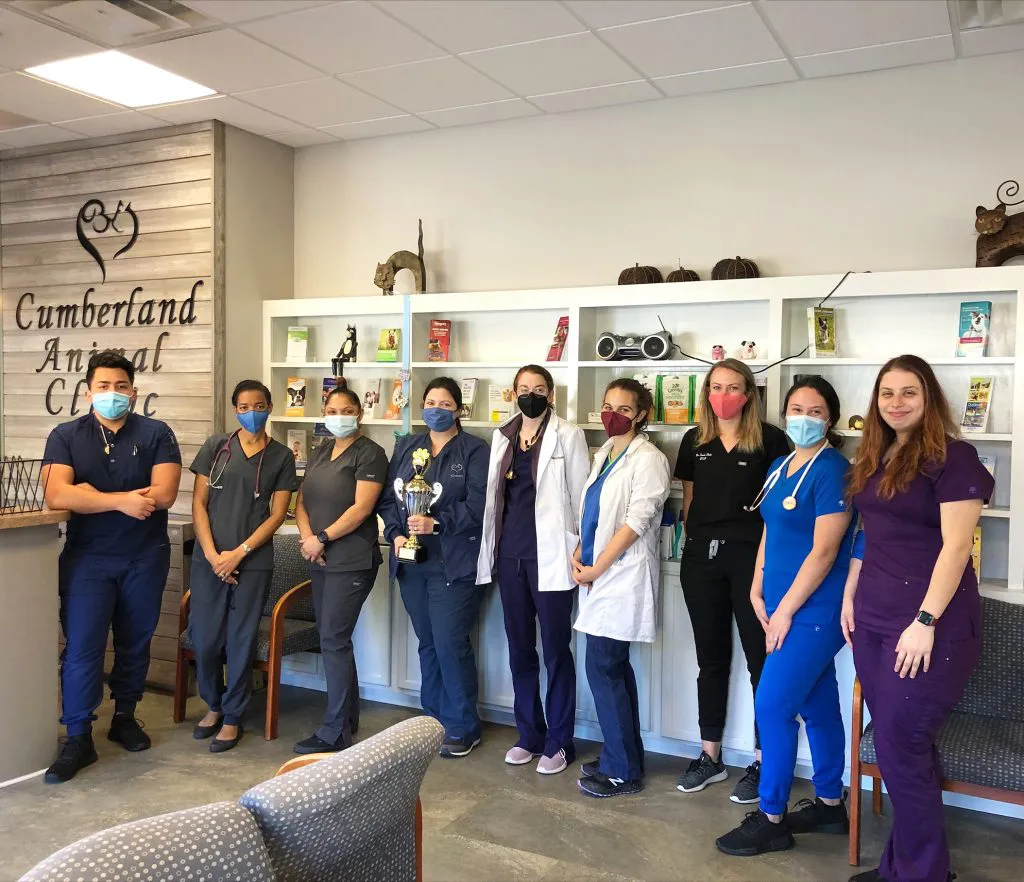 IndeVets' celebration with Cumberland Animal Clinic
Cumberland Animal Clinic in Smyrna, GA
Says IndeVet Kaylee:
"Cumberland has awesome doctors and staff that always take the time to bounce off ideas or review radiographs with you. They're all also super friendly and helpful in anything you need, either personally or in regards to your patient and are flexible to help you out.
Sometimes stress happens, but they'll probably ask you out for a drink after work as well because they treat everyone like family!" ?
IndeVets' celebration with University Animal Hospital