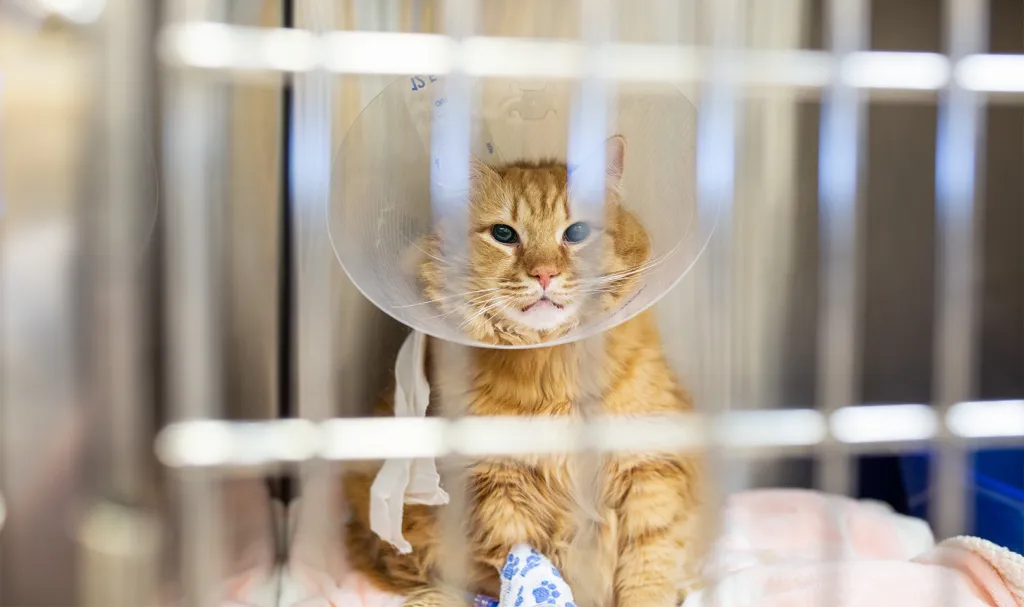 If you're a pet owner and you've been to the vet recently (or called to make an appointment), there's a reasonable chance you've been offered an appointment with a vet you've never met before, maybe even a vet who has never worked at your clinic before.
As a relief vet myself, I've seen the disappointment in clients' faces when they see me instead of their beloved regular vet, the one who knows their pet and has been treating them for years and years.
I've had clients almost decide to leave and come back another day just because they would rather see the vet they are used to, or at least complain that they don't want to have to see a different person each time they come in. And I totally get it. I definitely want to stick with the same doctors and dentists for myself and my kids once I find ones that I really like.
So why should you be ok seeing a random vet you may never see again? Because relief vets help your favorite clinic provide timely, high quality care, and they can be a sign that your clinic is looking out for its own staff and their quality of life.
Read more by Dr. Singler: Surprisingly human: How pet care is also people care
What are relief vets? 
Relief (also called locum or per diem in other fields/countries) vets are licensed veterinarians who work either independently or through a relief company (like IndeVets!) to fill in at veterinary clinics and hospitals according to the hospital's need.
This need can be due to a vacation, illness, family leave, a veterinary conference or the need for another doctor to meet the caseload of the clinic.
There is currently a shortage of veterinarians in many areas of the United States in comparison to the demand for veterinary care. As a result, it is pretty common for veterinary clinics to rely on a relief vet for coverage at least from time to time, if not regularly.
A clinic may have a given vet working on a regular basis for a period of time or a variety of different doctors filling in on random days as needed.
Why are relief vets good for pets and their owners?
When a hospital brings in a relief vet, it allows the clinic to see more pets more quickly. Relief vets are usually veterinarians with at least a few years of clinical experience after graduation, and in some cases have 10 or more years of experience, internship and/or residency training. So they bring their practical experience and technical knowledge with them.
Relief veterinarians are a new set of eyes and can bring different skill sets and points of view to challenging cases, and they can teach the other vets and staff what they have learned along the way. This makes care better for pets and their owners.
Read more: 3 tips to become a relief veterinarian
Because they are often able to make their own schedules and pick and choose where they want to work and avoid the office politics of a full time job in any one clinic, relief vets may be less likely to be suffering from burnout and compassion fatigue. Happy and fulfilled vets are definitely good for quality patient care.
This patient loved Dr. Singler!
Why are relief vets good for veterinary hospitals and clinics? 
Back to the subject of burnout and compassion fatigue, it's something that professionals in any kind of caregiving field are prone to developing over time. Veterinarians are no exception.
Long hours, financial concerns that limit treatment of cases, toxic work environments, angry clients, personal mental health struggles, and high student loan debt are just a few of the causes for burnout in our profession.
Add on chronically short-staffed clinics and an increased demand for patient care, and it's enough to make any veterinarian feel incredibly overwhelmed. Overwhelm is certainly NOT good for patient care or for personal and professional fulfillment.
What's the solution?
There's no one answer. But fiercely protecting boundaries, time off and workload certainly helps. Bringing in a relief vet can allow the regular veterinarians in a practice to take a day off, take their full parental or family leave, have support to handle a busy day's caseload, keep the practice open when a doctor is sick, and more.
Want more clinical and industry news from IndeVets? Sign up here.
So merely the presence of a relief doctor in a clinic likely means that the clinic cares about its doctors and staff enough to safeguard their mental and physical health.
It also likely means that the practice is a well-run one, since relief vets are in high demand and can pick and choose where they wish to work. Poorly-run, toxic work environments will have a much harder time finding relief coverage.
So the next time you take your pet to the vet a see an unfamiliar face, breathe a sigh of relief (pun intended). Your pet is in good hands, and your veterinary practice is, too.
Dr. Emily Singler is an Associate IndeVet practicing in Florida. Check out her blog at www.vetmedbaby.com. 
More from IndeVets:
When less is more: Reflections on FAS, burnout and self-care
How to answer the dreaded question: What would you do if this were your pet?
Puppy care 101: A guide for new paw-rents
Is your animal hospital busier than ever? 3 solutions to cope with demand