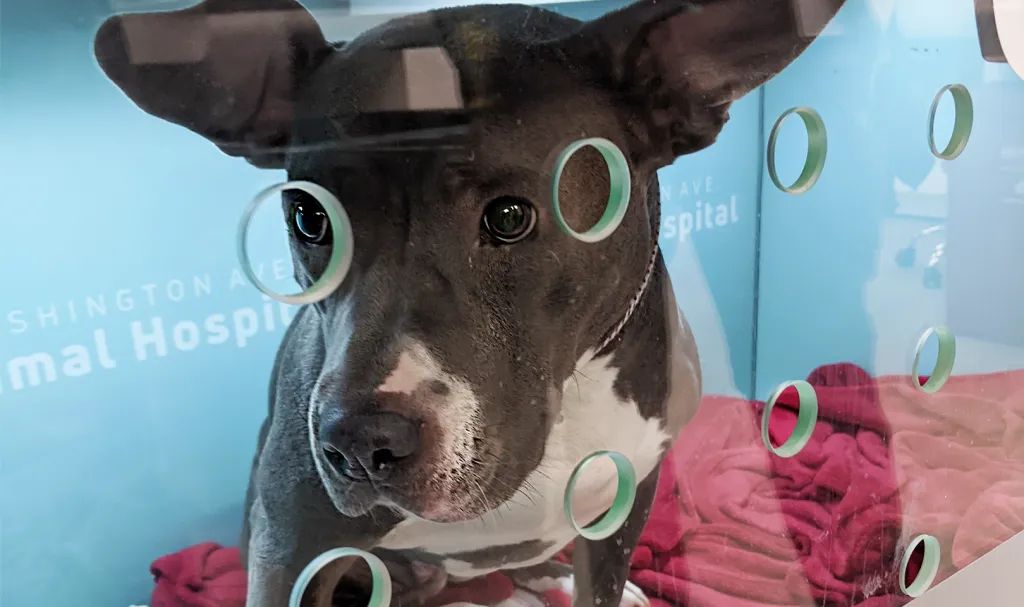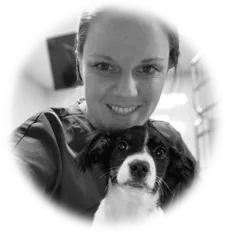 It is 10 AM and you have an appointment with Axel, an ADORABLE 2-year-old intact male black and white pit-bull mix just adopted from the local county shelter. He is in overall decent shape, but you notice a couple of attached ticks. His records say he has received one DAPP vaccine and Bordetella and that he was dewormed by an unknown medication.
Your 1 PM is with a recently adopted 5-month-old, male neutered DSH kitten, Boomer. His records indicate that he is up to date with FVCRP, FeLV, Rabies, and heartworm/flea prevention. He is negative for FeLV/FIV and was neutered weeks ago. Today he is just here for a happy visit.
Why such the vast difference in services? As you can imagine, shelters, and their resources, vary tremendously. Let's go through the different types of admissions, shelters, and resources so you can better educate your clients and your team.
Shelter admission types
You may encounter the following types of shelter admissions:
Open admissions – They must take all stray animals of the species they are charged with controlling, typically canine. They may take owner surrenders as well.
Managed admissions – These shelters typically schedule owner surrenders to help with intake and output of animals. For example, if you take a stray kitten to these shelters, they may ask you to come in for an initial exam and then foster it for a couple of weeks until they have room to take it.
Limited admissions – These are usually privately-funded shelters that can accept animals based whatever criteria they set and have no obligation to take stray animals.
"No kill" – Aim to obtain a live release rate of 90%. People tend to focus on this but just because they are alive does not mean they are thriving. Some animals are not adoptable, and euthanasia can be the most humane option. This is a separate topic, recognize that "no kill" does not always mean good.
Types of shelters
Municipal/county shelters – Those that have contracts with a county or municipality to keep strays and dangerous animals (often only dogs) off the streets for public safety. Many are funded by dog license sales and/or taxes. Most of these shelters have minimal resources.
Humane societies – Local humane societies are not the same as the Humane Society for the United States (HSUS). Neither are local SPCA's and the American Society for the Prevention of Cruelty to Animals (ASPCA). Local humane societies are typically free-standing non-profits that do not benefit directly from donations to HSUS or ASPCA. Some may have contracts with the city/county to help with animal cruelty or animal control. Many utilize the managed admissions framework. They may have more resources than a municipality/county shelter, but not necessarily. Many have a building, but some use a fosters-based system.
Rescues – These are generally foster based out of people's homes, though some may have a facility. These tend to focus on a specific breed/species and are often limited admissions based on fosters' availability.
Want more clinical & industry news from IndeVets? Sign up here.
Differences in shelter resources
Facilities – While there are some state-of-the-art facilities in sheltering, many are one room buildings from the eighties with kennels directly across from each other. Some are fortunate to have cement walls in between kennels, while others have chain link fencing that allow dogs to get well acquainted with their neighbors. The facility itself can affect the health of the population.
People – Shelters, especially rural county shelters, tend to operate with minimal staffing. While some shelters have full medical, behavior, and animal care teams, most rely on volunteers or even community service programs. This lack of dedicated personnel can result in wide fluctuations in experience and training – therefore: services.
Financial –Financial resources are also different for each shelter, pending their funding sources, whether donations, adoption fees, or taxes. They may have as little as $50,000/year to care for their population. These funding fluctuations can significantly impact the range of services that each shelter can offer its population.
Access to veterinary care – If the facility does not have a dedicated veterinary team, or room in the budget for medical care, they may not be able to run any diagnostics, provide spay/neuter, or vaccinate for rabies. Those with a medical team still need to work within a budget that may not cover a full work-up for things like tick-borne diseases or delivery of expensive treatments as needed in parvovirus.
Further reading: 3 steps to a better workplace culture
How you can help!
Advising your clients – If their new pet needs diagnostics or treatment, help new owners understand the limitations shelters have and praise them for helping their new furry friend. Let's be real: how many pick-a-doodles from pet shops are truly free from medical bills when they first go home? Break out your awesome client communication skills and reward/compliment the new owner for adopting. If you have questions regarding why a specific condition was not addressed, please contact the shelter directly as there may have been a valid reason – remember those funding limitations?
Make friends with your local shelter – If you are new to the area, or just have not visited your local shelter, give them a call, and ask if you can drop by for a tour and meet their team. (Take coffee/donuts if you really want to be popular.) This will give you the opportunity to see the facility, get acquainted with the team, and establish an open line of communication.
Take donations at your clinic – Many shelters collect boxes and toilet paper tubes for enrichment, while others could use bottles of bleach. Reach out to your shelter to make sure your donations are specific to their needs and will get used.
Offer consultation – Did your tour reveal issues with which you could help? Offer to consult with their medical team or stop in to deliver a quarterly Lunch and Learn for their staff to go over infectious disease control or how to recognize behavior red flags. Ask the shelter personnel the question: "In what ways might I help you?" This question encourages thoughtful answers, rather than "fill in the blanks" generic replies. They may even have openings on their board if you are interested.
Give feedback – If you have feedback, call the shelter, and ask to speak to the medical director or operations director. Remember to assume good intent and be realistic with your feedback. I recommend a What Went Well, Even Better Yet approach.
Most importantly, stay curious! – Remember, shelter medicine is herd health and can differ from general practice. Ask questions and check out the references below for further information.
Colleen Shockling, DVM, MPH, DACVPM is a lecturer, researcher, free-lance writer, preventive medicine specialist, public health professional, Associate Indevet, and dog mom of two.
More from IndeVets:
High vs. low cost spays and neuters: What's the difference?
Surviving the holidays with pets
6 tips for veterinarians delivering bad news
Essential point-of-care tests for vets: A how-to
References
ASPCApro. "ASPCApro." Accessed August 21, 2022. https://www.aspcapro.org/home.
"Association of Shelter Veterinarians." Accessed August 21, 2022. https://www.sheltervet.org/.
"Koret Shelter Medicine Program – Change Agents Who Inform & Inspire Shelter Leaders to Implement a Humane, Community-Centered Approach to Animal Care and Shelter Management; Focused on Prevention and Grounded in Science." Accessed August 21, 2022. https://www.sheltermedicine.com/.
"Maddie's® Shelter Medicine Program | Cornell University College of Veterinary Medicine." Accessed August 21, 2022. https://www.vet.cornell.edu/hospitals/maddies-shelter-medicine-program.
"Maddie's Shelter Medicine Program » College of Veterinary Medicine » University of Florida." Accessed August 21, 2022. https://sheltermedicine.vetmed.ufl.edu/.
"University of Wisconsin-Madison Shelter Medicine Program." Accessed August 21, 2022. https://www.uwsheltermedicine.com/.