I got the vaccine! Our veterinarians' journey to be COVID-19 vaccinated
Posted on: April 8, 2021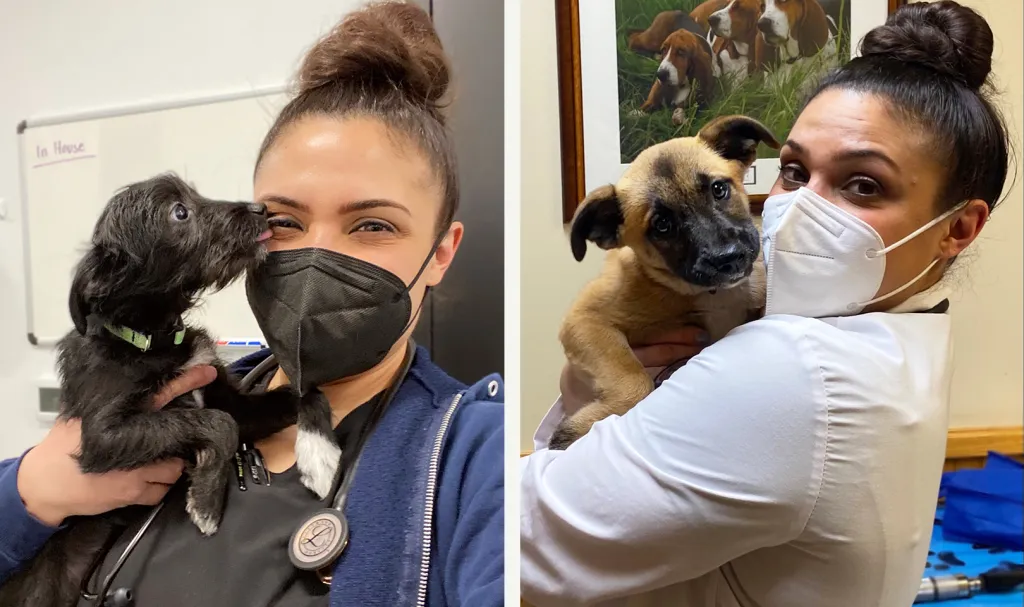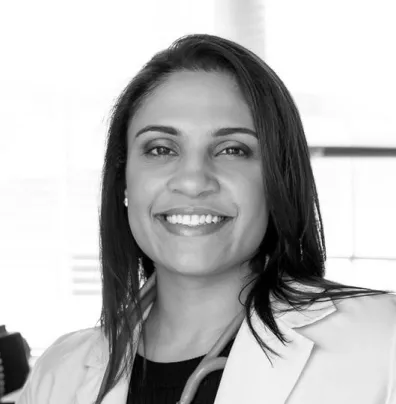 Last year around this time, Dr. Andrew Heller and I had a drink after our last day physically inside IndeVets' HQ in Philadelphia. Looking back, I remember thinking that it wouldn't be long before we were back in the office.
Now, just over a year later, our entire world has shifted, but we have all kept on going. As veterinarians, we have always been essential employees safeguarding animal and public health. Strangely enough, at the beginning of the pandemic, it was was difficult to even get answers as to where veterinarians fit.
But we kept going! At the end of 2020 when the new COVID-19 vaccinations began to roll out, we unfortunately dealt with the same ambiguity as a profession as we did in the
beginning. Veterinarians are healthcare workers, too, so we should be vaccinated accordingly, right?
Where do veterinarians fit into eligibility requirements?
To say this process of obtaining vaccinations for veterinarians was frustrating would be an understatement. IndeVets has over 80 amazing veterinarians practicing in 11 states, and each state had its own requirements.
At IndeVets, we do not require our employees to get the COVID-19 vaccination, but we strongly encourage it and have done everything we can to help our doctors who want to get vaccinated, get vaccinated! We support veterinarians as healthcare personnel and wrote employment eligibility letters for any of our veterinarians who needed one to take to their vaccine appointments.
Surprisingly, the hardest part was finding an appointment. Most of us showed up to our appointments and were only asked for our driver's license and health insurance card. But, because most veterinarians like to be prepared, I brought a copy of my veterinary license, my employee letter, and a copy of my DEA license (in case that would help). I didn't need any of it (but I would still recommend bringing it all!).
Doctors supporting doctors
One of the great things I love about IndeVets is our community of veterinarians. We are linked via Microsoft Teams and any Associate IndeVet that found vaccination appointments would share that information with everyone else. I scheduled my appointment because of a quick tip from an Associate IndeVet who also scheduled hers through Rite Aid pharmacies in
Philadelphia. I sent that link to every Associate IndeVet in the Philly area, and before long, those appointments were gone.
I was lucky enough to have my first Moderna vaccine on January 23, 2021, and my second vaccination on February 20, 2021.
Having received many vaccinations in my life, including multiple rabies vaccines, I was surprised at my trepidation. I have had COVID-19 antibodies in my blood since April 2020, so the stories of those with antibodies reacting worse to the vaccine were in my head.
Despite having antibodies already, I knew that being vaccinated would be important not only for myself and my family, but also for the partner hospitals where I practice medicine, and for the colleagues I work with closely. I know most people report feeling sick after the second vaccine, but I was exhausted after both vaccines! It felt like I had the flu for at least 48 hours, but over the following 3 days, I still didn't feel like myself.
Because I was one of the first Associate IndeVets to receive the vaccine and felt sick after both, we started encouraging our doctors to trade shifts so they might be able to take off the day after their vaccine. However, our veterinarians were amazing, with only a few needing to miss work because of vaccine side effects.
Getting COVID vaccinated today
Now, over 1/3 of our IndeVets are fully vaccinated, and over half have had at least one COVID-19 vaccination. The states that continue to struggle with vaccine appointments for healthcare personnel are Massachusetts, New York, and Florida. One of our Associate IndeVets was even asked to leave her vaccine appointment because she was a veterinarian and therefore wasn't eligible yet! She had an appointment.
We hope as the summer approaches, all Associate IndeVets that want to be vaccinated can be, and that as a profession, we can continue to provide excellent care to our patients and a safe environment for our clients.
Marisa Brunetti, VMD is Chief Medical Officer for IndeVets. She's pictured above with Tucker (left) and Xena (right).
More from IndeVets:
How Covid amplifies burnout in vets, plus 4 tips for coping
Supporting the vet staff through Covid: IndeVets fundraiser update