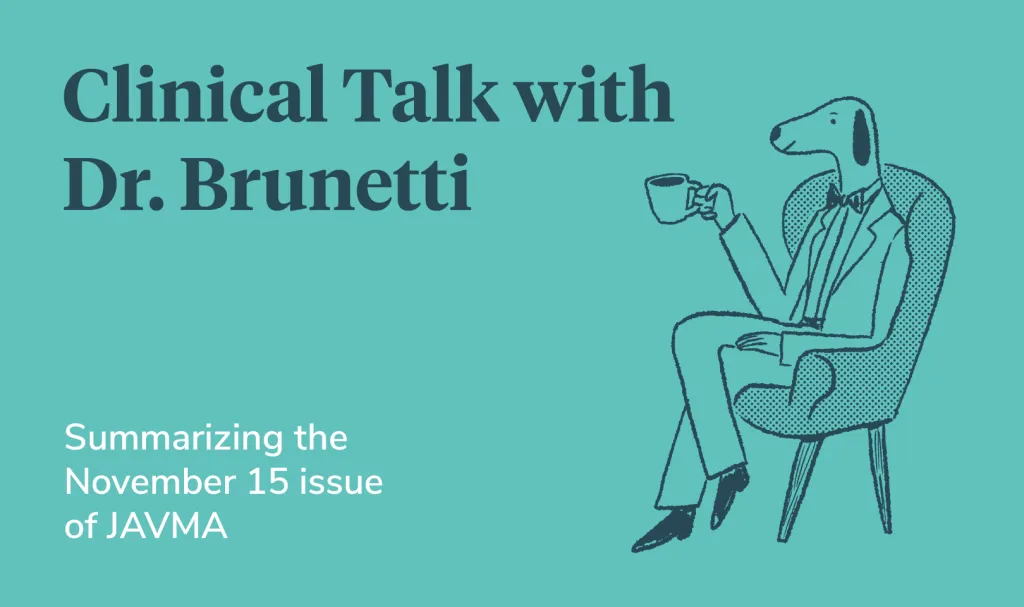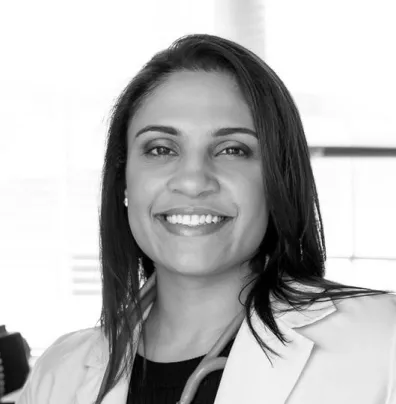 As vets, we know how important it is to stay up-to-date on new clinical developments, protocols, and strategies. It's also, sometimes, impossible, especially when you're working long shifts. Unread stack of academic journals cluttering your night stand? We've been there.
 IndeVets is here to help you stay informed. Our Chief Medical Officer, Dr. Marisa Brunetti, reads each issue of AAHA Trends Magazine, JAVMA, & Clinician's Brief cover to cover, and summarizes key research. Today, she summarizes the November 15 issue of JAVMA.
Introduction
I'm nine days late in posting this November 15 JAVMA summary, but something tells me I am not the only one overdue in my JAVMA reading! There is an overabundance of vet med information out right now in the form of news, journals, magazine, podcasts, and webinars. It can be overwhelming, right?! In this issue of JAVMA, I review some important general news, AVMA news, and some really cool In Practice cases. I know you want something to read while you are digesting your Thanksgiving meal at home safely this holiday weekend.
Some interesting news
COVID-19 news
COVID-19-sniffing dogs?!
Research teams in France, Finland, and the US (Penn Vet + the US Army!) are trying to train dogs to identify people infected with SARS-CoV-2.
An epidemiologist in Australia that is part of the France international team said that results so far indicate dogs can be trained to detect the volatile compounds produced by COVID-19-infected individuals, including those with asymptomatic and pre-symptomatic infections.
COVID-19 infects and kills minks:
In August, USDA APHIS announced the first confirmed cases of SAR-CoV-2 in minks on two Utah farms.
Since then, at least 8,000 minks have died of SARS-CoV-2 infection in Utah.
These farms had workers that developed COVID-19 and, soon afterward, the minks developed the disease.
Michigan and Wisconsin also have at least one infected farm in each state where minks have died from the virus.
The virus appears to be more deadly in older minks.
In the US, the infected mink farms have been quarantined and no euthanasia or culling has been performed in response to the outbreaks
Minks have been infected in other countries like Denmark, the Netherlands, and Spain. In October in Denmark, animal healthy authorities indicated a plan to cull 1 million minks because of SARS-CoV-2 infections.
Any mink farmer or veterinarian suspecting infection should contact state animal health officials.
Despite these new developments, the risk of animals spreading SARS-CoV-2 to humans is still considered to be low.
Other news
Ontario Veterinary College launches website on pet nutrition:
The content was developed by the pet nutrition team at the college.
It focuses on science-based and practical information on pet nutrition for veterinarians and pet owners (love this!).
It also includes a blog that provides tips on pet nutrition, including raw diets!
Check it out at: jav.ma/petnutrition.
The NIH funds development of a new Lyme disease vaccine:
The University of Maryland oversees a $3.5 million grant from NIH to develop a next-generation Lyme disease vaccine.
The professor heading the study says they are using the rabies virus as a delivery platform to send in some vaccine candidates for Borrelia.
Since they can already produce an inactivated rabies virus that helps the body produce antibodies, they are hoping to use this inactivated virus to produce other types of proteins that can fight Borrelia.
This is the first time this approach will potentially be used to fight tick disease.
Let's talk about the Lone Star Tick:
This tick is known as "the questing tick" because of its aggressive pursuit of potential hosts. They spend most of their time on the ground in leaves and in mulch, and they are also the fastest member of the tick family.
It's a vector for several diseases – tularemia in humans and dogs. Ehrlichiosis in dogs, and cytauxzoonosis in cats.
It remains active during a mild winter.
Educating our clients about this tick is important for animal and public health.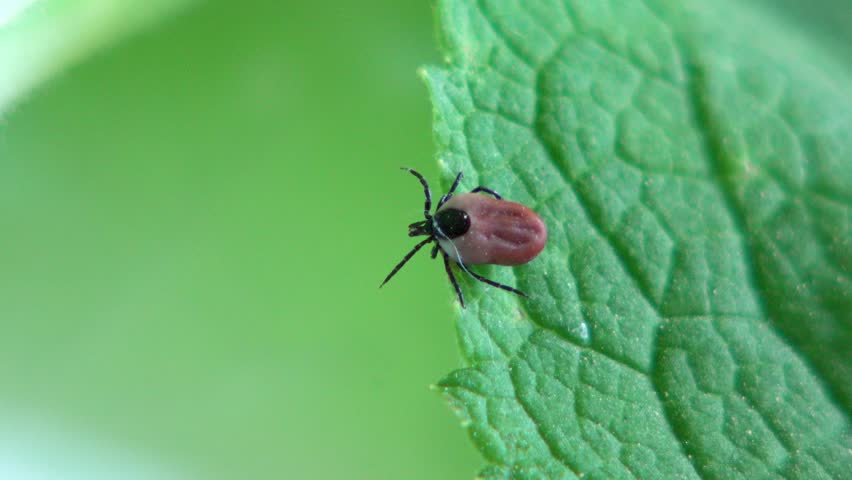 AVMA is doing a ton!
They launched a video resource channel:
Called AVMA Telecast, it is a feature on BI's PetPro Tele+, a telemedicine app.
BI launched the PetPro Tele+ service in May.
It allows AVMA members to access the Association's educational videos through the app.
Get more information here: avma.org/telecast.
They offer tips on hiring during the pandemic:
Our profession has had to adapt our hiring processes because of the pandemic.
This resource helps practices fill open positions.
Topics covered include presenting your practice in a way that attracts the best candidates, suggestions for pre-interview communication, and scheduling and conducting a remote interview.
Check out the resource at jav.ma/HiringPan.
They are looking for leaders and other volunteers to serve in council or committee positions:
Candidates are needed for president elect (2022-2023 year) and vice president (2022-2024). Applications are being accepted through summer 2022.
Nominations are being accepted from AVMA voting members in districts VIII and V for a rep from each district for the Board of Directors for a six-year term starting summer 2021. The deadline for nominations is February 2021.
District VIII includes Arkansas, Louisiana, and Texas.
District X includes California, Hawaii, and Nevada.
Councils and committees need applicants for the following:
Committee member: AVMA Council on Education – Deadline March 15, 2021.
Committee member: AVMA Committee on Veterinary Technician Education and Activities (open to CVTEA members) – Deadline February 5, 2021.
At the 2021 AVMA Convention, the AVMA House of Delegates will fill vacancies on the Council on Biologic and Therapeutic Agents, Council on Public Health, Council on Research, and Council on Veterinary Service – Deadline May 2, 2021.
Check out jav.ma/AVMAvolunteers for details and forms.
They published a new resource with the American Foundation for Suicide Prevention:
In practice
What's your diagnosis?
Did you know that the colon can become entrapped at the level of a healed gastropexy site and cause severe colonic distention? I didn't. This happened to a 4-year old spayed female Lab with a history of gastropexy. Colonic torsion, volvulus, or both is rare and is mostly reported in middle-aged, male, large-breed dogs.
The dog in this report was thought to have colonic entrapment based on radiographs and pneumocolonography, and confirmed via an exploratory laparotomy. Without surgery to reduce the colon and pexy it, this is a life-threatening condition.
Pathology in practice
Squamous cell carcinoma can basically do anything in the head of a cat. A 10-year old, indoor, male neutered, domestic shorthair cat was evaluated for weight loss, dysphagia, anorexia, sneezing, and impaired vision that progressed to other neurologic signs including a dropped jaw, ptyalism, blepharospasm of the left eye and acute blindness.
A dropped jaw is an unusual clinical finding in a cat. Bloodwork was within normal limits, it was negative for FIV and FeLV, and its vaccine status was current. Further diagnostics were declined by the owner and the SCC was diagnosed via necropsy.
The SCC was found to have originated in the nasal turbinates and had bilaterally invaded the optic nerves, trigeminal nerves, and frontal bones. Differentials for these multifocal neurologic signs are basically infectious or neoplastic. This is the first report of a SCC being associated with a dropped jaw in a cat. Of course, a dropped jaw can be associated with an orthopedic condition instead of a neurologic condition, so care must be taken to rule this out first if no other signs are present.
Although a dropped jaw is a common sign of trigeminal neuritis in dogs, this hasn't been reported in cats yet. This is also the first case in a cat to report bilateral invasion of cranial nerves II and V secondary to local invasion from a nasal SCC.
If confronted with a cat with a dropped jaw (by itself or in addition to other neurologic signs) and upper respiratory tract signs, invasion of the calvaria by a nasal tumor should be considered. Advanced diagnostic imaging and CSF analysis should be pursued in suspected cases. Treatment recommendations and prognosis are unknown at this time because none have ever been attempted or described.
List of journal articles in this issue (for those of you who want to dive deep):
Evaluation of associations between owner presence and indicators of fear in dogs during routine veterinary examinations
Assessment of PDK4 and TTN gene variants in 48 Doberman Pinschers with dilated cardiomyopathy
Assessment of reported uterine lesions diagnosed histologically after ovariohysterectomy in 1,928 pet rabbits (Oryctolagus cuniculus)
Resolution of tracheal collapse and stenosis without surgical intervention in two Holstein calves (p. 1051)
Special Report: Association of demographic, career, and lifestyle factors with resilience and association of resilience with mental health outcomes in veterinarians in Canada
Thank you for reading the JAVMA November 15th breakdown. Happy Thanksgiving!
Marisa
Dr. Brunetti is Chief Medical Officer of IndeVets.
More from IndeVets: