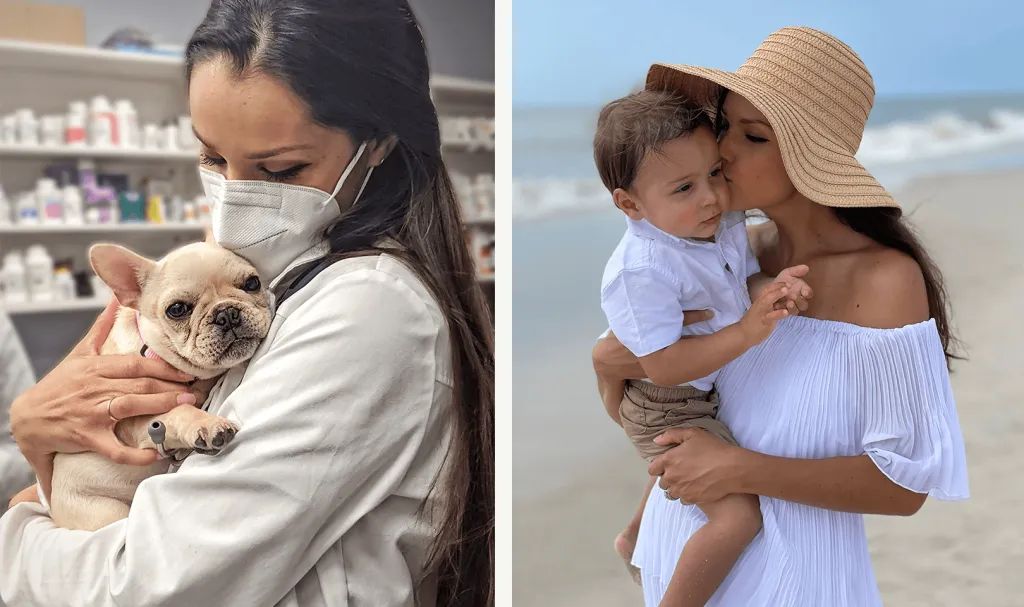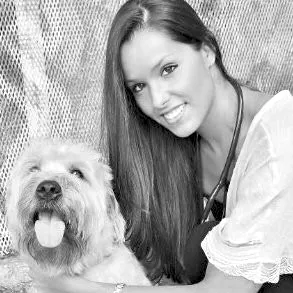 Veterinarian. Mother.  Two jobs that are challenging on their own, let alone together.
Finding a job that allows you true flexibility in the veterinary field is difficult. As doctors, we often end up working late nights, weekends, and on our days off, or missing holidays and events due to work.
Trying to separate the two professions can be almost impossible at times. But for me, IndeVets provides that balance that I need for both my mental health and my family.
Part-time veterinarian, full-time mom
I currently work part time, meaning that I need to maintain a minimum of 25 hours per week on average over the course of 3 months. This means that I have the flexibility to choose times where I work more per week to help balance time off for something else that's important to me.
I am able to schedule trips with my family and only use one or maybe even no vacation days to do so depending on how I tailor my schedule.
Though COVID has changed our ability to travel, most moms know that even a staycation at home to get things done around the house while our kids are at daycare or napping can be a big help.
Having time off for family (and family trips!) is a must.
I also now chose where I work, how far I'm willing to travel and if I want or can work weekends.
Sometimes I travel farther or even to another state because I hold 2 veterinary licenses and I know I won't make it home before my son goes to sleep but that's okay because I try to balance that with being home the following day. I choose those shifts on my own because I like the hospital, the drive or maybe there is an incentive to do so financially.
That being said, the majority of my shifts are ones where I am home by 6pm and therefore I get quality family time in before bedtime. Young children tend to go to bed earlier so being able to make it home in time to read books and get some extra hugs and nose kisses in, means a lot to me.
Read more: How missed soccer games and karate tournaments led one mom to consider leaving vet med altogether
Vet-life balance
I'm a happier mom when I don't have to struggle to find time to be with my family and therefore a happier veterinarian who is willing to give it her all at work. My days off have truly become days off, where I no longer call clients or check lab results and instead I am enjoying my family and spending time on other activities.
As parents, we also know that kids get sick a lot, especially if they are in daycare. I can now make myself more available to take my child to the doctor or schedule routine appointments ahead of time knowing that I should be free that day because I won't be called in or have to catch up on my medical charts.
I also don't need to spend any extra time finding and vetting hospitals to work with because IndeVets has already done this through their own approval process. I am able to read about a hospital before choosing a shift so that I know I am walking into a clinic that practices good medicine. That is a common challenge with relief work that is alleviated and frees up my time.
I am currently pregnant with my second child and having the unique freedom to adjust my hours and select my shifts is an incredible benefit.
I am choosing to work more hours when I can, knowing that I may have to cut back down towards the end of pregnancy depending on my health. I can also choose not to perform surgeries or dental procedures if it is getting too physically uncomfortable.
Dr. Goller spends quality time with her son.