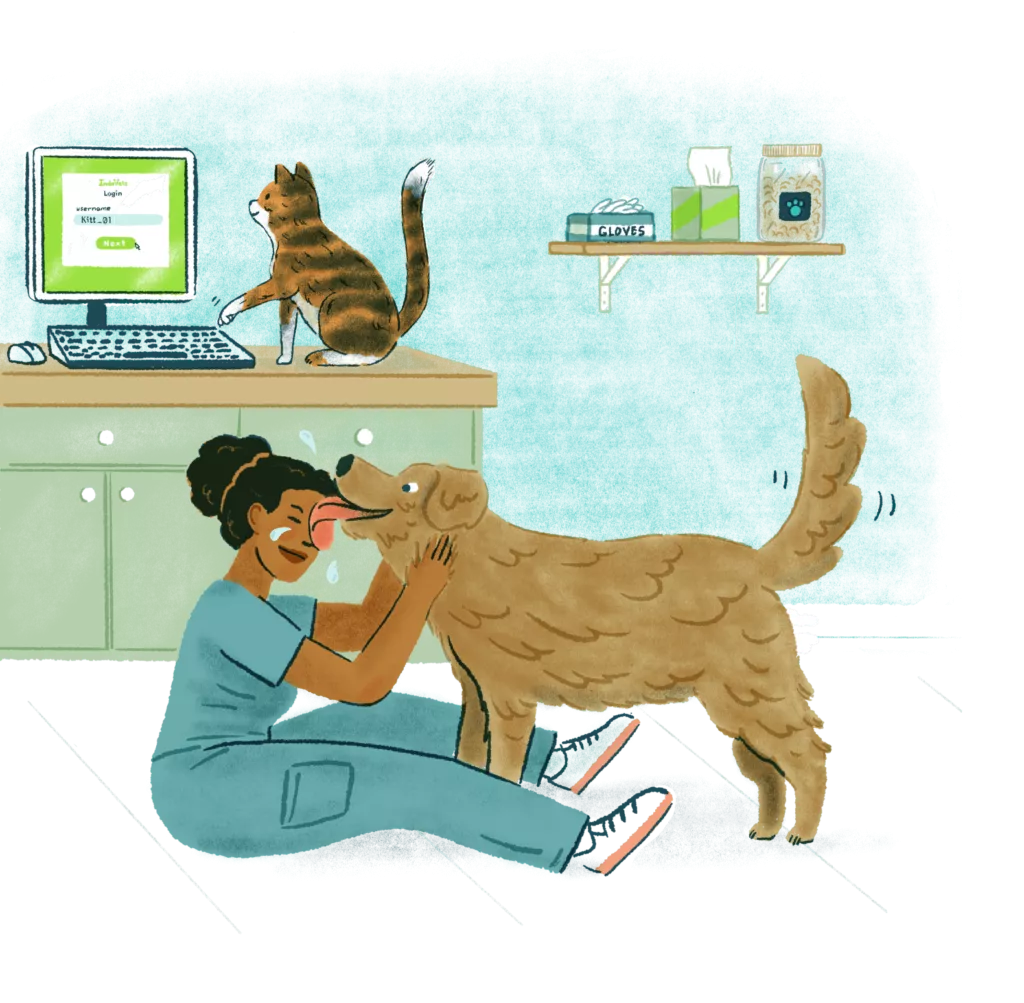 Relief Veterinarian Services 101 for Practice Managers
Learn how to find and implement relief veterinary services that uphold your clinical standards, and fit seamlessly into your team culture. It's true, augmenting your staff with relief veterinarian jobs can be a relief — if you do it right. Use this guide to avoid common pitfalls.
First Things First, What is a Relief Veterinarian?
A relief veterinarian is a temporary doctor who works at multiple hospitals. Historically, relief veterinarians have been independent contractors who work as their own mini-business. IndeVets combines the parts of the relief framework that clinics need, with the best parts of the traditional associate veterinarian role. IndeVets are locum veterinarians who work for multiple hospitals, however, they are W2 employees of IndeVets who undergo a stringent vetting process before arriving at your clinic.
Relief Veterinarians, a Practice Manager's Best Friend
Practice managers walk a tightrope everyday between their clinical team and demands of the business, and it's not easy. Relief veterinarians can provide a solution that upholds clinical standards while expanding revenue opportunity and allowing the clinic to hum at full capacity.
First, let's dispel some common myths about relief veterinarian services. To start, relief services for veterinary practitioners aren't only useful for filling vacant shifts. Veterinary clinics are teaming up with relief veterinarians across the country to optimize day-to-day operations in the following ways: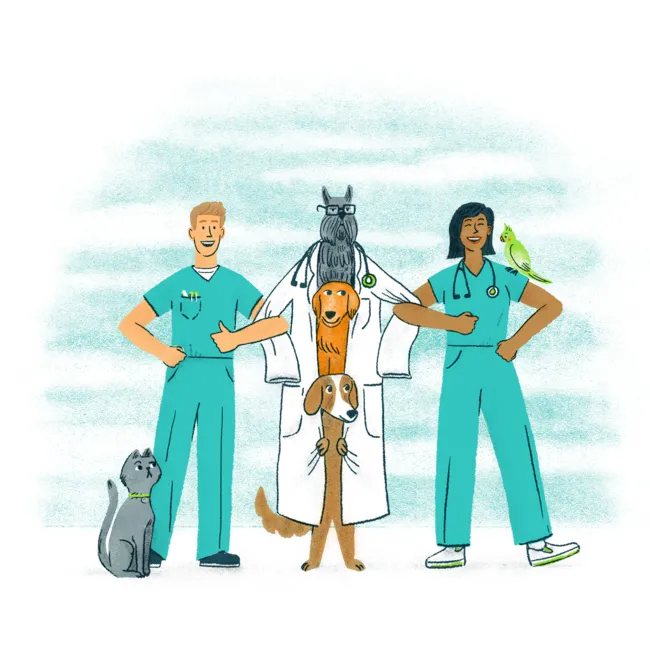 Provide more flexibility to full-time employees
Using relief veterinarian services enables clinics to scale back the demands on their staff and ensure they take the PTO they deserve. This reduces burnout and lessens the chances of employee turnover. A study in Frontiers found that the industry level cost of burnout represents approximately $997 million in lost revenue annually.2 Some practices are even qualifying 32 hours as full-time positions to retain talent.3 Additionally, many veterinarians are seeking 4-day work weeks and are reluctant to work on weekends.3
Grow their clinics
Pet ownership is on the rise and demand for veterinary services is growing faster than the industry. According to Mars Veterinary Health, a shortage of nearly 15,000 veterinarians will likely exist by 2030.1 Many clinics are leveraging relief veterinarian services to grow their practices through long-term relief staffing partnerships. Some clinics report up to 20% revenue growth by adding relief veterinary services like IndeVets.
Operate at full capacity
Some clinics are unable to realize their full revenue potential because there are not enough veterinarians on the team. Relief veterinarian jobs are making practice managers look like heroes by filling those efficiency gaps. Many times those turn into longer term placements.
Fill gaps between hires
Hiring a veterinarian has never been more costly and time-intensive. Almost all new hires in the current hiring environment include a signing bonus of $10,000-$50,000 depending on the position.3 Many clinics are leaning on relief veterinarians to bridge the gap between hires.
Meet the demands of seasonality
Relief veterinarian services can provide a staffing solution for times of short-term upticks in demand or predictable PTO needs like the holidays or summer vacations.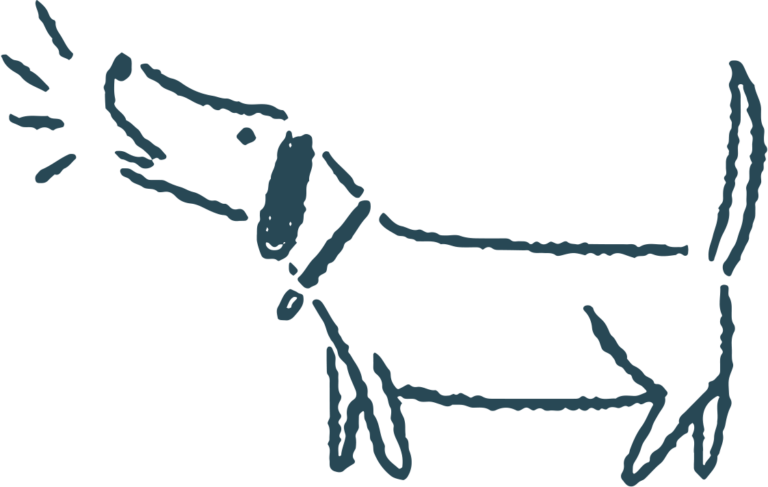 Relief veterinarians can boost morale and culture
Augmenting your in-house team with relief veterinarians can boost morale and create a winning culture–without sacrificing clinical standards.
Relief veterinarians bring a unique perspective to existing teams because of their experience working in many clinical environments. They can bring new ideas to your clinic that level-up efficiency in a way that is not disruptive. Good relief veterinarians quickly adapt to the norms and routines of your clinic.
Of course, not all relief veterinarians are created equal — and neither are relief veterinary staffing partners. The IndeVets team was rated 4.93/5 for their flexibility and alignment with hospital flow and protocols and 4.96/5 for their medical standards.
Relief veterinarians are good for continuity and quality of care
A good relief vet adopts your clinic's treatment protocols from the moment they step foot in your clinic. Whether our doctors are in your clinic for one day or one month, they follow your lead to make sure no pet's care is compromised. IndeVets are also routinely shadowed by our Clinical Leadership Team to ensure they consistently deliver top-notch care.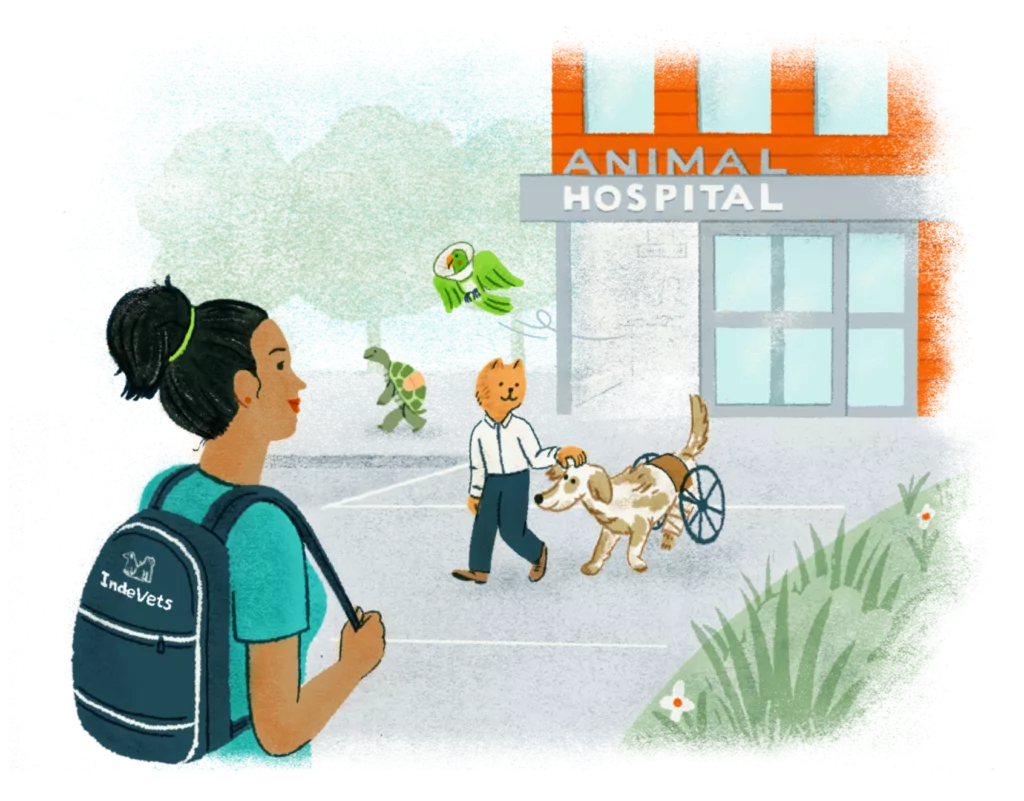 How to Find Relief Veterinarians
Traditionally, clinics were on their own to find, evaluate, and employ 1099 contract relief veterinarians. Fortunately, times have changed, and with partners like IndeVets, clinics can now have all the benefits that relief staffing brings–with none of the management headaches.
With IndeVets, you simply select the position and date you wish to staff, set the shift hours, and we take care of the rest.
Before hiring a 1099 relief veterinarian
or selecting a staffing partner, ask these questions:
Does the clinician or partner have metrics to prove the quality of their clinical standards?
Relief veterinarians must immediately embrace your clinic's way of practicing and comply with your clinical protocols. IndeVets receive an average rating of 4.96/5 for medical standards and 4.93/5 for flexibility and alignment with hospital flow and protocols.
Do they have client and staff communication ratings?

The foundation of all strong and lasting relationships is good communication — that includes relief veterinarians. IndeVets receive an average rating of 4.94/5 for staff communication and interaction and 4.95/5 for client communication and interaction.
What are your relief staffing partner's hiring practices and internal policies?
A successful relationship with a relief veterinarian is not as simple as just sending a body in to work a shift. Make sure you understand these policies and your partner's attitude about cultural fit before you make a decision.
What to Look for When Searching for Relief Veterinary Services
When you're ready to find relief veterinarians here's a checklist of things to look for in a partner:
Data and reviews to prove clinical excellence
Pay as you go service (no fees to sign up!)
No minimum shift requirements
Information about the relief veterinarian screening process
High quality of medicine
Service quality guarantees (because it's way more than a culture fit)
Why is IndeVets the Preferred Provider for Relief Veterinary Services?
We don't just put anybody in our relief veterinarian jobs. All IndeVets go through an exhaustive vetting process to ensure they're up to our stringent standards. In fact, only 15% of applicants make the cut.
We believe in putting the right veterinarian in your clinic, not just filling a shift. IndeVets are handpicked by a team of practicing veterinarians to ensure you get only the highest caliber doctors.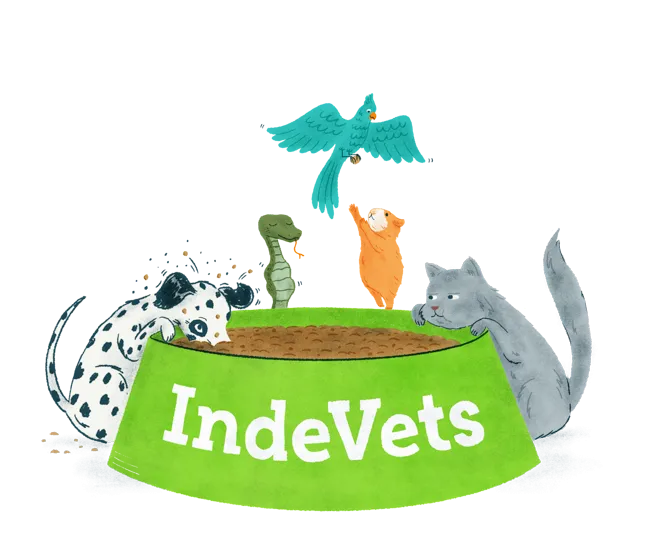 All IndeVets are required to:
Have high quality, independent post-grad hospital experience including any or all of the following:

Small animal GP or ER experience
Completion of a contemporary and challenging internship program
If less than two years in practice, experience must include an active mentorship

Provide 3 reference checks
Complete a comprehensive clinical case study
Allow a social media scan
Participate in a 1.5-hour clinical interview with a different practicing IndeVet
Complete a Predictive Index Behavioral Report to determine their key personality traits
Take a drug screening and criminal background check
When you partner with IndeVets you don't have to worry about managing an external team member. Every IndeVet is actively managed by Area Medical Directors enhancing their growth and ensuring they stay on track. And on the off chance your clinic does encounter a troubling situation, we offer the Love Your IndeVet or Let Us Know Guarantee. If for some reason you are not happy with your IndeVet, reach out to us and we'll always make it right.
Ready to get started with relief?