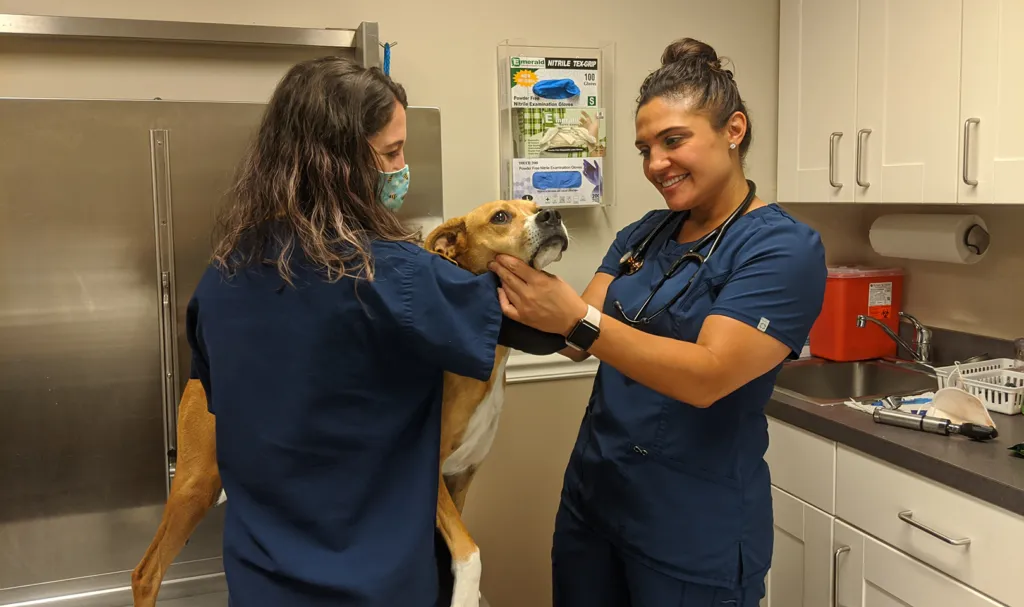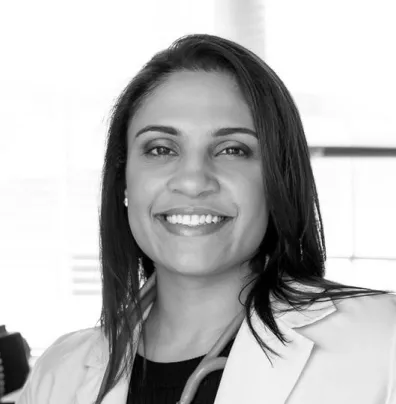 Contrary to popular belief, veterinary professionals do not make a ton of money – more often, they're drowning in student debt. The AVMA reported in May 2023 that the average student debt for all graduates in 2022 was $147,258 (close to that of human medical school), yet veterinarians have half the earning potential of their human-health counterparts.  Although the debt is down more than 6% from 2020, graduating from vet school with a tab of that scale and barely earning six figures makes it nearly impossible to catch up. And this doesn't consider the other debts veterinarians carry to simply live their lives – cars, a home, childcare, and additional training are just a few important debts we acquire early in our careers. This all adds up to a significant amount of pressure on us to ensure we are earning enough to decrease the red on our balance sheets.
Typical veterinarian compensation includes a base salary with the potential for additional bonuses related to production and other services rendered (e.g., how many surgeries, how often complicated lab work is ordered, even how much flea and tick prevention and dog food you sell through recommendations). It's important to note that production is calculated differently from practice to practice, and certain charges (preventatives, medication refills, food, and other services) may not even count towards production. In this model, the total annual compensation is inextricably linked to your production. If your base salary is low and the hospital isn't busy, your pay is affected. And you will likely make less money when you take your paid time off since you won't be seeing the patients you need to make the production portion of your compensation. So, the "annual salary" you sign up for is not necessarily guaranteed.
I help lead a company, IndeVets, that is breaking these industry norms and changing all of that by offering an unmatched work/life balance with a competitive base salary and a guaranteed paycheck.
Vets are by nature highly risk averse. Taking the gamble on what they will earn adds an inordinate amount of stress to an already over-taxed population.
In recent years there has been a trend for vets to move from working as an associate in a clinic with the above compensation structure to becoming relief vets. While this offers much more flexibility, there is a prevailing misperception that relief vets can make a lot more money. That myth is busted almost immediately when they realize that not only are they practicing medicine but are also running a business at the same time. This means they must cover many more expenses out of their own pockets; health benefits, insurance, licensing, CE, paying an accountant, legal fees, and the list goes on. All of this extra work and there is never a guarantee what you will make since you are always looking for that next gig. In this scenario, if you don't work, you don't get paid. What a price to pay for flexibility!
Stress levels of veterinarians have skyrocketed. So much so that vet med has the highest rates of depression and suicide of any profession. A study published in the American Veterinary Medical Association found that one in six vets consider suicide.
The industry has been stuck in the last millennium with no signs of progress. At IndeVets we give veterinary professionals a new work option, where their needs are prioritized and valued.
So, we started from scratch and created a new way to practice. A way that brings joy back into vet medicine.
We built a new category of practice - Associate Relief Veterinarians - which combines the stability of the associate paycheck (such as it is) with the flexibility of relief work. But that's just the beginning.
At IndeVets, we take the skepticism and risk out of general practice relief work by offering competitive base pay (well in the six-figure range) you can count on. Our vets get to pick and choose when and where they work and in the rare instance when they might not find a shift that works for them, they still get paid. Guaranteed pay is our promise to our veterinarians that we will support them whether they have one relief shift available to them each day or ten.
What does life look like as an Associate Relief vet with IndeVets?
Full minimum pay based on your full-time or part-time employment status. It's guaranteed! Any extra minute you work above your minimum hours is paid to you. Do you have to answer a few questions from clients after your appointments? You get paid for every minute you take to provide the best care for your patient. Do you have to finish records because you fit in an emergency? All those minutes are paid too.
Plenty of ways to make more money on top of your base:

Bonuses for referring awesome small animal veterinary hospitals to work with us. You know the great hospitals in your area that need help. If you want to work with a hospital and they sign up and post shifts for any Associate IndeVet, you get a bonus!
Paid travel time: some of our clinics can be located outside of a 45-minute radius and they often opt to pay your travel time to and from the clinic.
Specialty shifts: Our urgent care, ER, surgery, and dentistry shifts come with a pay bump over your base rate.
Promoted shifts: many of our clinics will pay a premium for shifts they really need covered. Grabbing a few of those each month can really add up.

A multitude of interesting clinics to choose your shifts from within a 45-minute drive from your home. All our hospital partners fill out a detailed questionnaire to begin working with IndeVets. It's part of our extensive vetting process to ensure every practice is well run and has appropriate support staff for you.
A full benefits package. You're covered with all the same benefits you should receive from an associate position anywhere – health, dental, vision, disability, and liability insurance as well as PTO, paid parental leave, a 401K (with match!), a stipend for licenses, CE, and dues, and Me-Time Money to be spent on your physical or mental health, your work travel, or your personal pets' care. These benefits are yours whether you are paid the minimum hours every two weeks or you are working as many minutes as you choose.
Continued professional development and support with a direct line to your manager (another veterinarian!). We believe in vets leading other vets. Your manager is there to discuss any concerns you may have about your hours, your cases, your work environment, and anything else.
Mental health support: We have a Licensed Social Worker (LMSW) on our team who worked in the field as a licensed veterinary technician. He is leading wellness education and providing personal support to whoever needs it.
Transparent communication from the company and your manager – we are happily breaking norms, and the norm in veterinary medicine is a lack of communication, especially from those people making company decisions. As a group that advocates for and supports veterinarians in their personal and professional growth, we believe you need to know what's going on in the company and the area in which you work.
A devoted Partner Hospital Success Team – We have an entire team working to bring on amazing partner hospitals. Many people on our Hospital Success Team are licensed technicians or have been in the veterinary field – this helps them have those important conversations with the people running veterinary hospitals.
Common sense and trust – These qualities are lacking in our profession. Veterinarians have the difficult job of internist, radiologist, surgeon, dentist, social worker, dermatologist, and pharmacist on any given day, and we deserve to be trusted to succeed as employees. We trust our doctors to make their own schedules and practice high quality medicine while being nice people, too!
As a veterinarian, you deserve guaranteed pay, full benefits, guilt-free PTO that doesn't affect your paycheck, and a manager and team that communicates openly and trusts you to fulfill your professional requirements. Our job is difficult; the people you work for don't have to be.