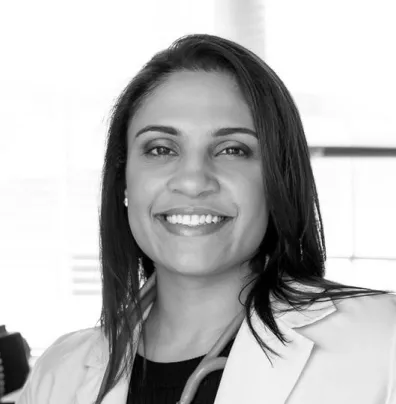 As vets, we know how important it is to stay up-to-date on new clinical developments, protocols, and strategies. It's also, sometimes, impossible, especially when you're working long shifts. Unread stack of academic journals cluttering your night stand? We've been there.
 IndeVets is here to help you stay informed. Our Chief Medical Officer, Dr. Marisa Brunetti, reads each issue of AAHA Trends Magazine, JAVMA, & Clinician's Brief cover to cover, and recaps key research. Today, she summarizes updates to the AAHA and AAFP's feline life stage guidelines.
Since I graduated from veterinary school almost 11 years ago, I have relied on AAHA and AAFP guidelines to practice with the highest standards. AAHA publishes their detailed guidelines on their website, AAHA.org, and you can read them without a membership.
The Feline Life Stage guidelines that were originally published in 2010 have been updated by a task force of experts in feline clinical medicine. These updates can also be found in the Journal of the American Animal Hospital Association and the Journal of Feline Medicine and Surgery.  
Here are some details on the most important updates made to these guidelines:
Five-stage grouping
A cat's lifespan is now divided into a five-stage grouping, not the previous six. The four age-related stages are: 
Kitten (Birth to 1 year)
Young adult (1-6 years)
Mature adult (7-10 years)
Senior (>10 years)
(End-of-life stage is variable)

 
For more information on this stage, see the detailed 20216 AAHA/IAAHPC End-of-Life Care Guidelines and the 2021 AAFP End of Life Online Educational Toolkit. 
New: AAHA has released its new End-of-Life Care Accreditation for AAHA-accredited practices committed to providing end-of-life care services or practices not accredited by AAHA that are solely dedicated to providing end-of-life care. 
Feline wellness visits
There is now a comprehensive table on components of a feline wellness visit. 
The recommendations included in the above table for each life stage are explained in detail in additional categories and these categories are displayed in an easy-to-reference drop down table: 
Behavior and environmental needs

 

Elimination

 

Life stage nutrition and weight management

 

Oral health

 

Parasite control

 

Vaccination

 

Zoonoses and human sa

fety

 

Recommended diagnostics based on life

 

stage
Barriers to vet visits
A section on "Vet Team" and "Pet Owner Collaboration" helps cat owners overcome barriers to veterinary visits.
We all know how difficult it can be for cat owners to get their cats to the vet, let alone how overwhelmed they feel once they are there. Training your team to acknowledge and discuss these client concerns can help improve compliance. 
AAHA and AAFP have handouts available for members and non–members as well as more information online at catvets.com/life-stage and catfriendly.com/life-stage. 
Find the complete 2021 AAHA/AAFP Feline Life Stage Guidelines here.
Marisa Brunetti, VMD is Chief Medical Officer for IndeVets.
More from IndeVets:
Treating feline osteoarthritis
Sedation & Fear Free techniques with Dr. Kelly