Bringing Balance, Fulfillment, and Joy to Veterinary Medicine
Everything we do and every decision we make is about making your life better. We're here because of vets like you, and we're in this together.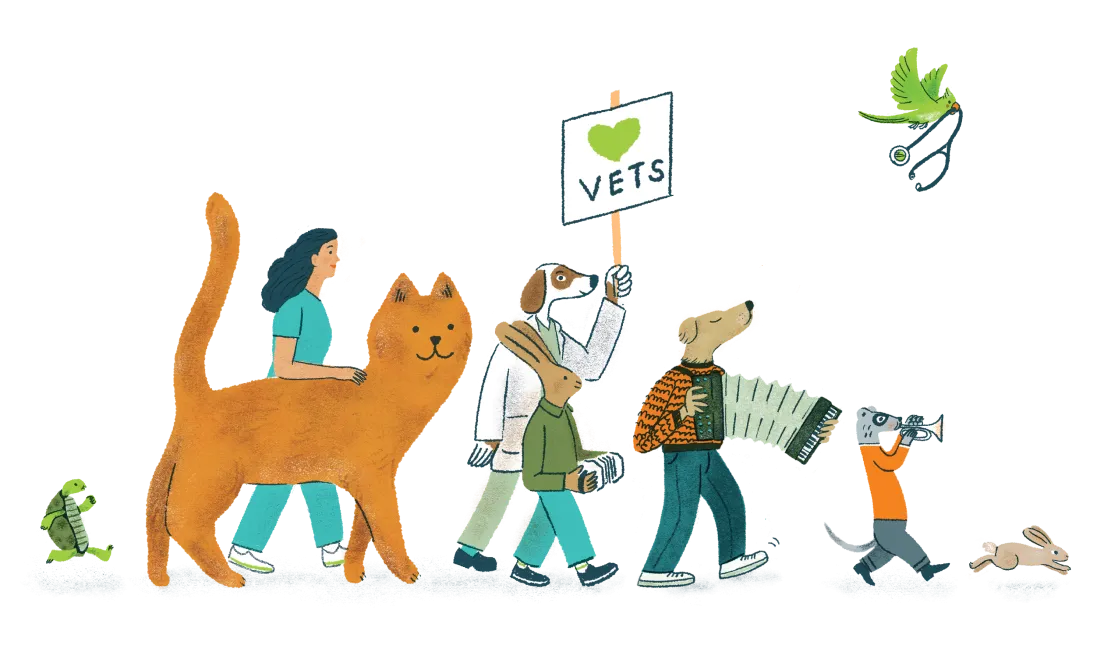 Our Core Values Speak
for Themselves
Doctor driven.
The industry is broken, particularly when it comes to the way all of us are treated. And that's exactly why being doctor-driven is so important to us. All of our doctors are overseen by other doctors—not business people. It's the value that fuels us most because, just like you, we've experienced it too. And we know it has to change for all of us.
Your adventure, your way.
Your career, your choice. We're always here to support your goals, whatever they might be. Maybe you want to work less and be with your kids more; maybe you're working toward becoming a Lead Vet. Or maybe you want to become the next American Ninja Warrior. We're here for it all.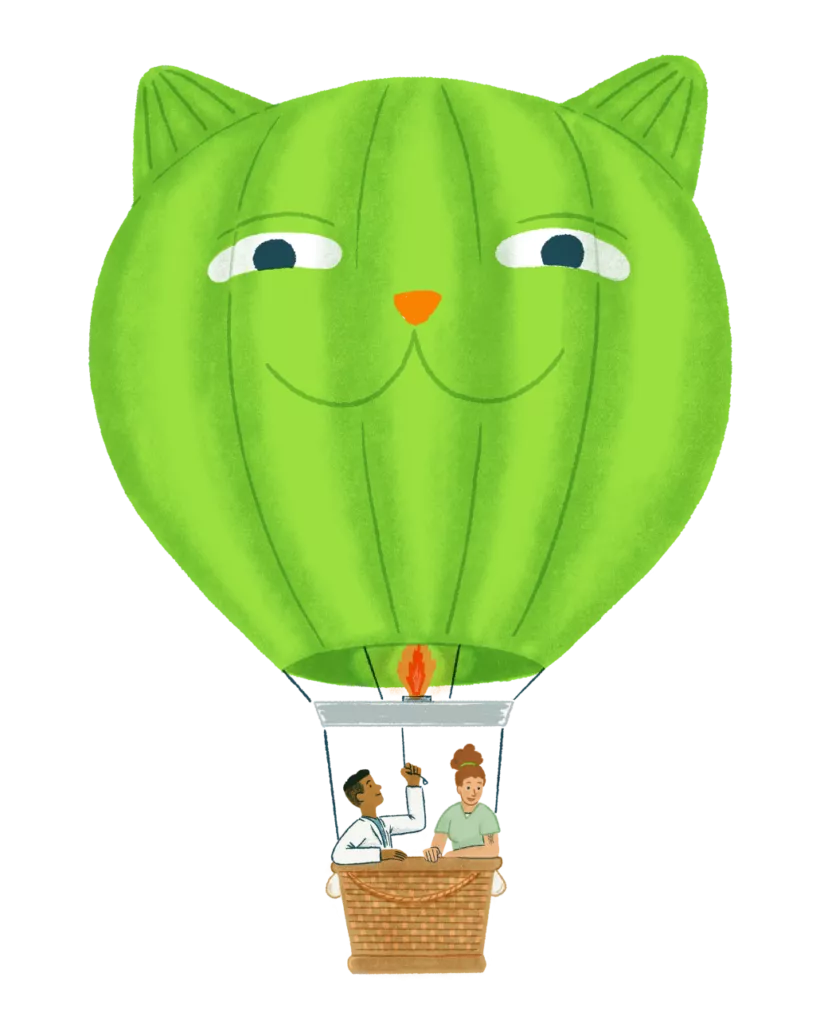 Highly competent & nice.
With us, you don't have to choose between working with people who are awesome at what they do and people who are just generally awesome. We're talented and kind. And we have a No Jerks policy in our handbook to prove it. Let's do what we love with people that we also love. We don't think that's too much to ask.
Genuine gratitude & empathy.
We're all vets here and have dealt with more than our fair share of thankless days (and nights). Not anymore. We know all the love and care you put into your job, and just how tough it is. You work hard and deserve to hear "Thank you" and "You're awesome" sometimes. Let's start now: Thank you. You're awesome.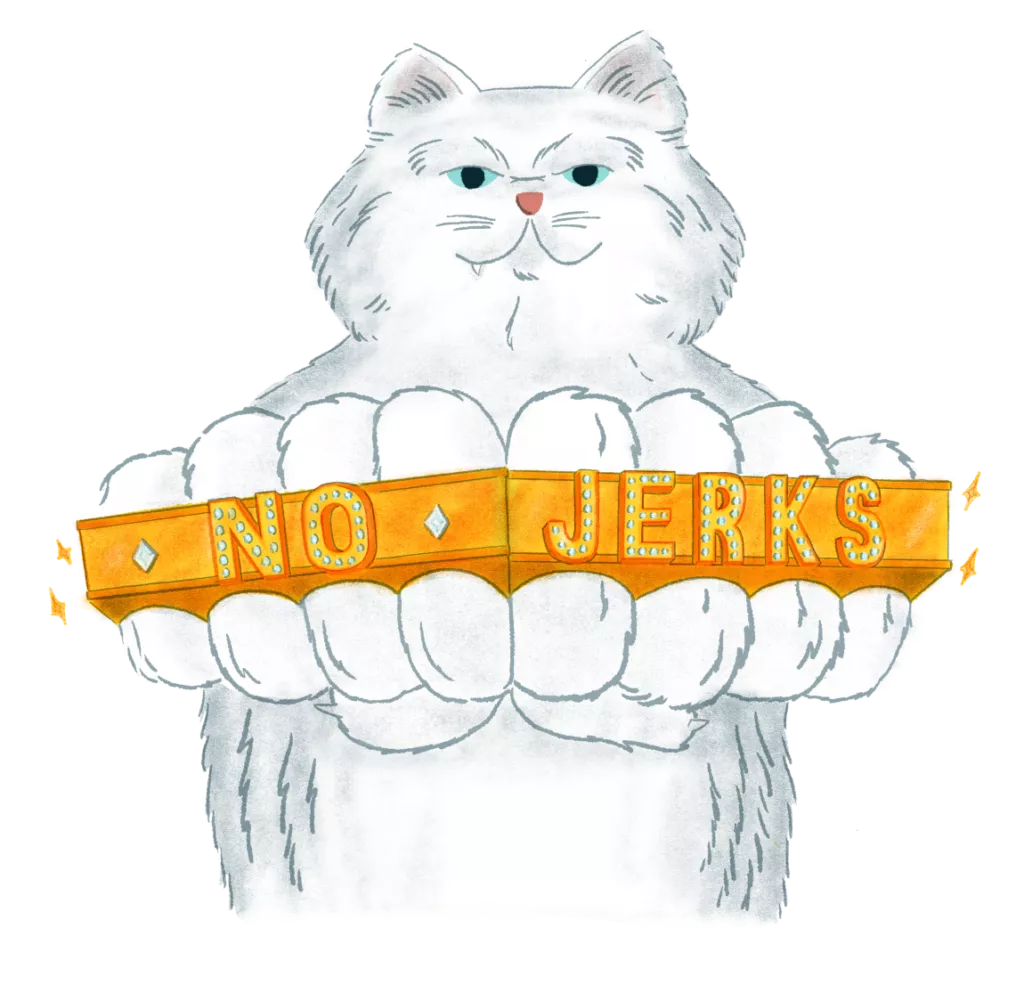 Leading by example.
Our vets are challenging the industry head on. They're leaders in their day-to-day practice, too. As IndeVets, they learn all kinds of new techniques by working in a wide variety of clinics, and we love that. But what we love even more is the fact that they can pass that knowledge along to colleagues wherever they go. It's like spreading Cerenia-like fairy dust across the veterinary profession one clinic at a time.
Happily breaking industry norms.
Forget what you think you know about veterinary medicine. It doesn't apply here. We're taking what's working and making it better and leaving behind what isn't. Get ready to take control of your career (and your life) again.
Meet the vets leading the way.
A little trip down memory lane.
Years of experience working as a hospital practice manager gave Michael Raphael a front-row seat to the dirty little secret happening every day in vet clinics. Veterinarians were struggling with burn out, insane hours, and extreme demands that were taking a serious toll on their love of their work and more importantly, their mental health. But that wasn't all, they were also burdened with piles of vet school debt. Many were disillusioned and thinking about doing what was once unthinkable: quitting their calling. Great doctors began to leave the profession, and hospital managers were suddenly struggling to keep up with client needs.
Michael believed that the solution was to build a company focused entirely on serving the needs of veterinarians – shifting the power and authority from practice owners to the vets themselves.
In 2017, Michael teamed up with Dr. Andrew Heller, DVM to create IndeVets. The first hires were all veterinarians – as both Michael and Dr. Heller believed the only way to run a company for veterinarians – was by veterinarians.
Dr. Heller worked the first IndeVets shift in 2018, and the company recently celebrated a huge milestone – over 700,000 hours happily worked by IndeVets across the country, all on their terms.
Michael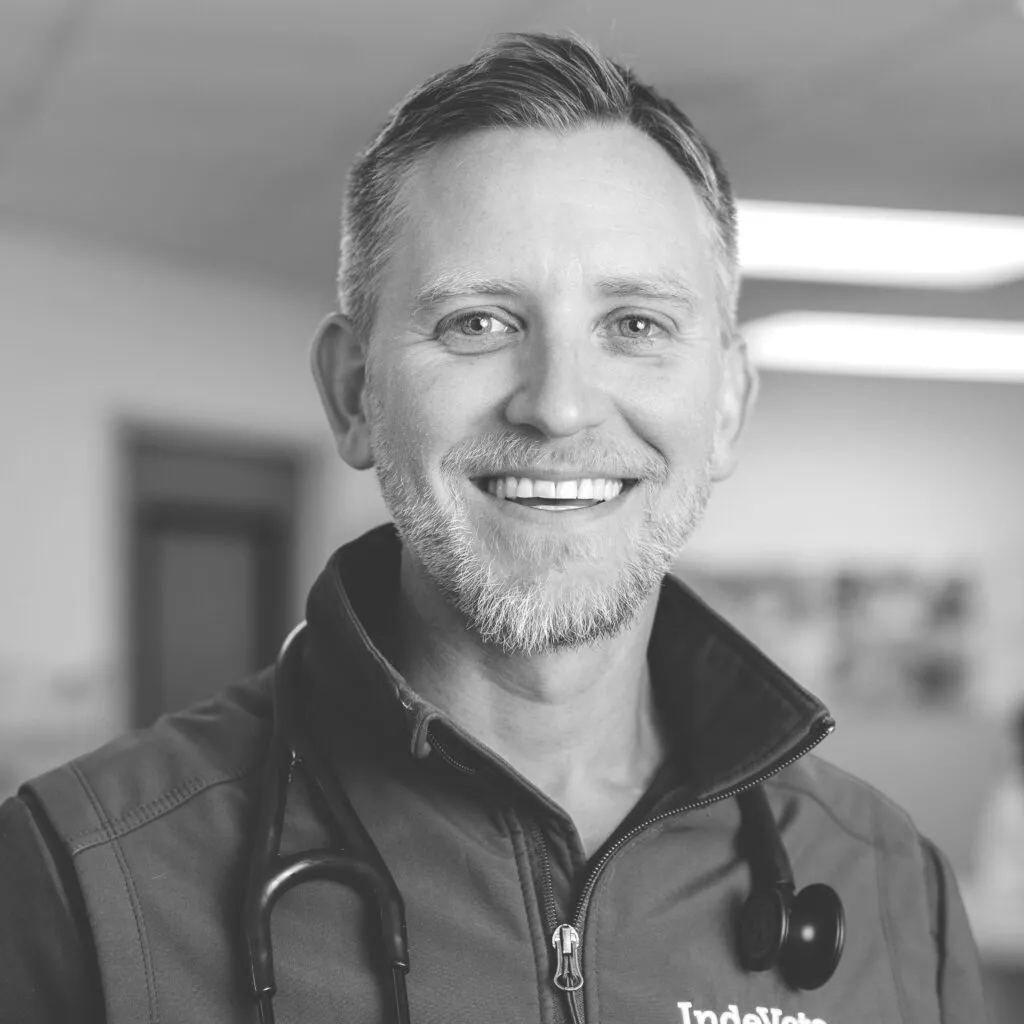 Andrew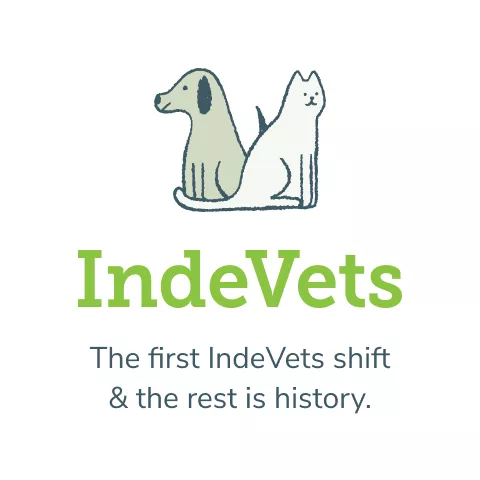 February 2018